If you have not yet linked an email address to your Pacer account, you have the ability to add one in the app's Settings menu. This serves two purposes:
A restoration method to access your Pacer account, should you forget your Pacer password.

For Pacer for Teams virtual challenges, your challenge Admin might require you to link a work email address for communication and grouping purposes.

Connecting an Email Address
1. Launch Pacer on your phone, and go to the Me menu located in the bottom left corner of the home screen.
2. Tap the Settings gear icon in the top right corner, and tap Connect with Email.
4. Tap Save. Wait a few moments and check your email box for a confirmation email. Click the link and your email is verified.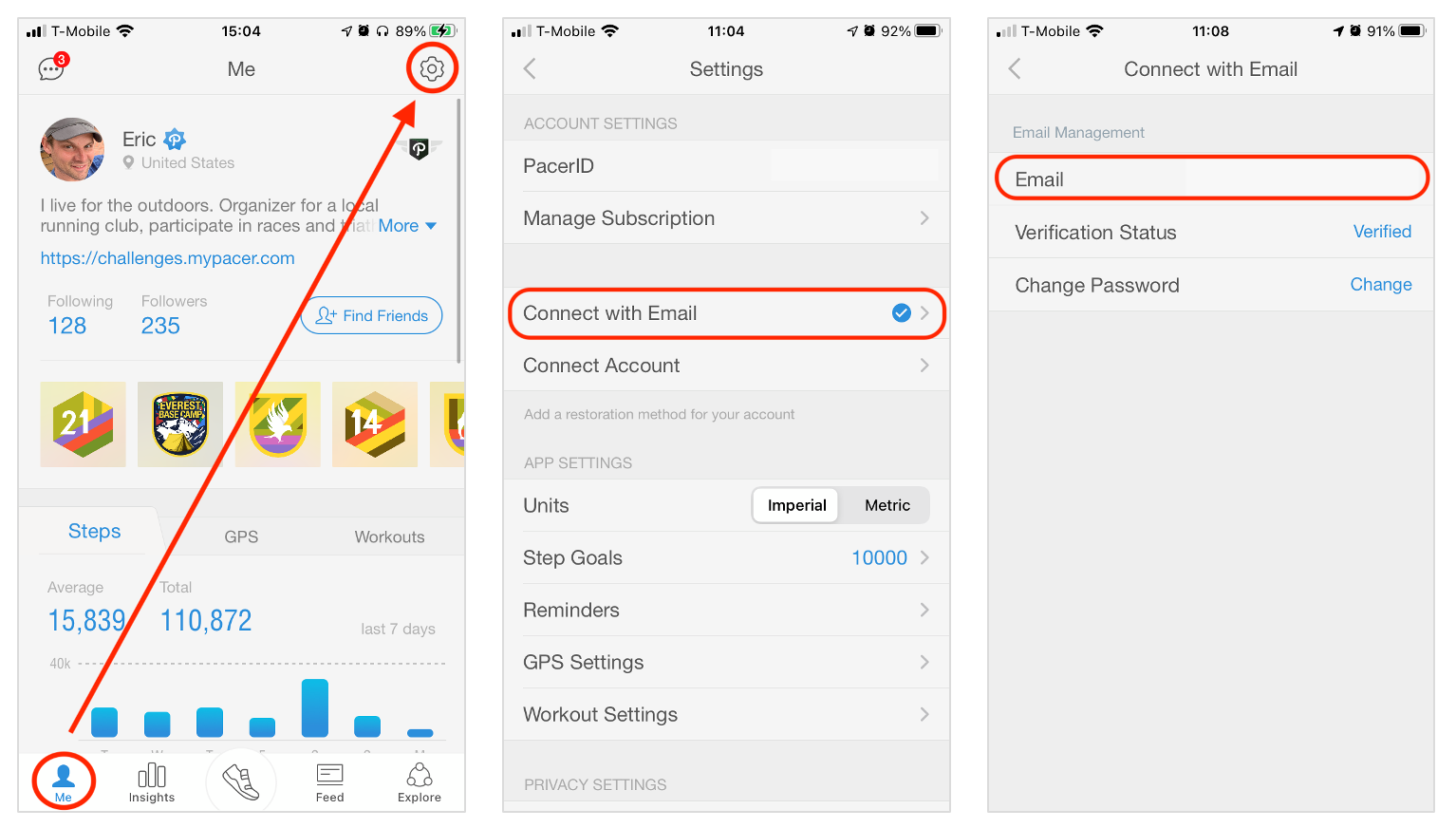 Change your Password
1. Access the Connect with Email section listed above, and tap Change Password.
2. Enter your old password and new password.
3. Tap OK.
Forgot Password
1. If you forgot your old password, log out of Pacer.
iPhone users: You will need to uninstall and reinstall the app.
Android users: You need to find Pacer in your phone's settings and choose Clear All Data. Remember to backup all your data before deleting the app or clear app data.
2. Launch Pacer, choose Returning User, and tap Forgot Password.
3. Enter your registration email address and tap Submit.
4. You will then receive a 6-digit verification code via email. Enter the 6-digit code and your new password at the Reset Password page to finish the process.