If you have not yet linked an email address to your Pacer account, you can add one in the app's Settings menu.
A valid email address is a
restoration method to access your Pacer account, should your current login method is no longer available.
For Pacer for Teams virtual challenges, your challenge Admin might require you to link a work email address for communication and grouping purposes.

Connecting an Email Address
1. Launch Pacer on your phone, and tap your avatar in the top left corner.
2. Tap the setting gear icon at the bottom and go to Pacer settings.
3
.
If you haven't connected your Pacer account with an email, you'll see "Connect an Email" marked as orange in the "Email" column. Tap on it to set up your email and password.
4.
If your Pacer account has already connected with an email, it will show up in the "Email" column. If you would like to change the current email, click your email and you
will be asked to input your current Pacer login password and the new email.
If you forgot your password, click here for reset instructions.
5. Tap Save. Wait a few moments and check your email box for a confirmation email. Click the link and your email is verified.
Change your Password
1. Access Pacer Settings page, and tap Change Password.
2. Enter your old password (for confirmation) and new password.
3. Tap OK.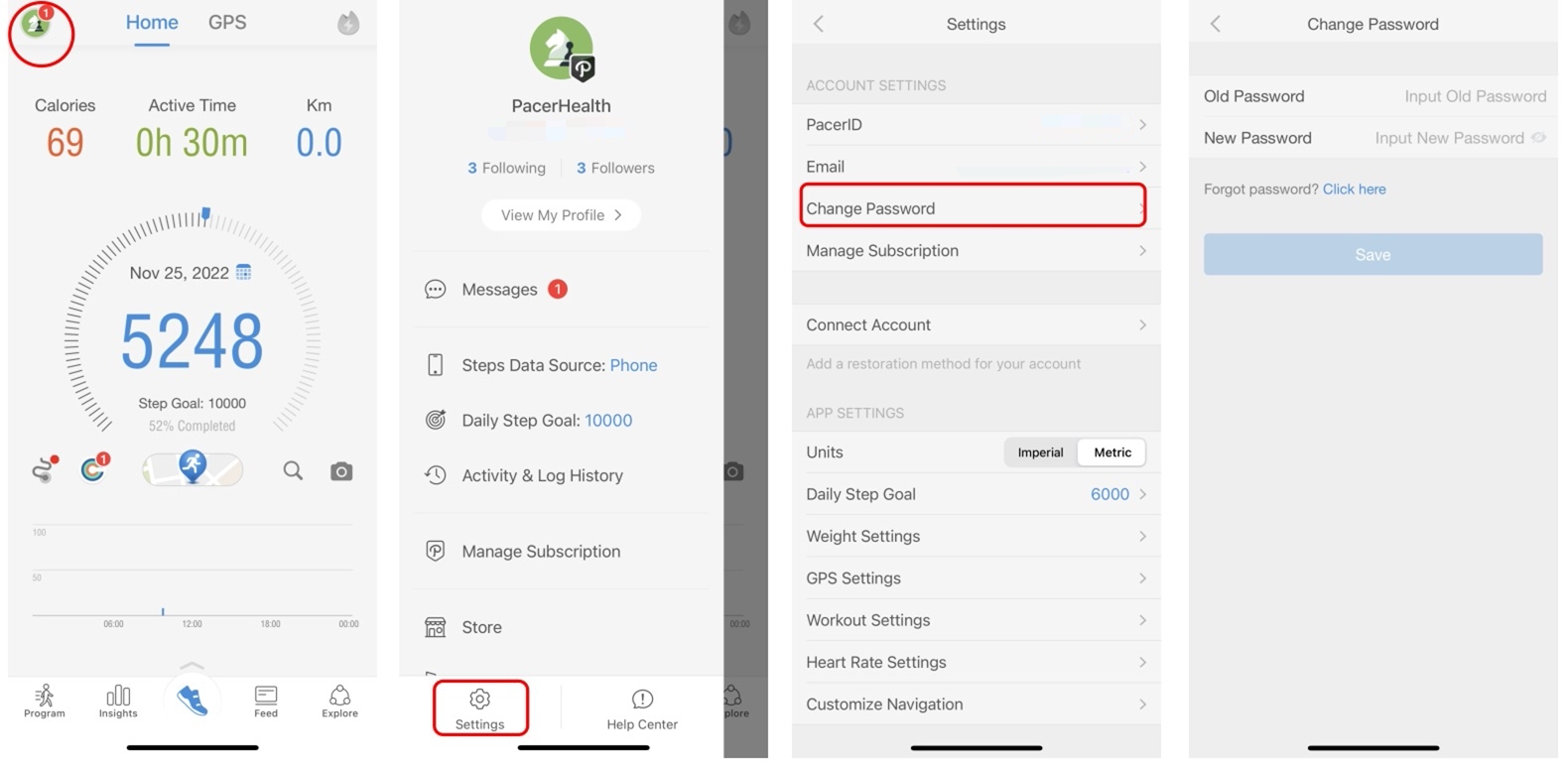 Forgot Password
1. If you forgot your old password and are logged in, you can go to Pacer -> Avatar -> Settings -> Email -> Change Password, you'll find a link after "Forgot password?" Click it and a password reset email will be sent to the email address you connected with Pacer.
2. If you are already logged out, launch Pacer and choose login. You'll be provided with a password reset link on the login page.