"Goals" is a function within Pacer, it helps Pacers to boosts their motivation. Set up a goal and, then, focus on it consistently and keep check in every day. Day after day, time after time, and finally turn the goals into a habit.
How to add a Goal?
Within Pacer, go to "Goals" tab and tap " Browse Goals"
Choose a category, then , choose a Goals that suits you(For example: Walking->10k)and tap "add"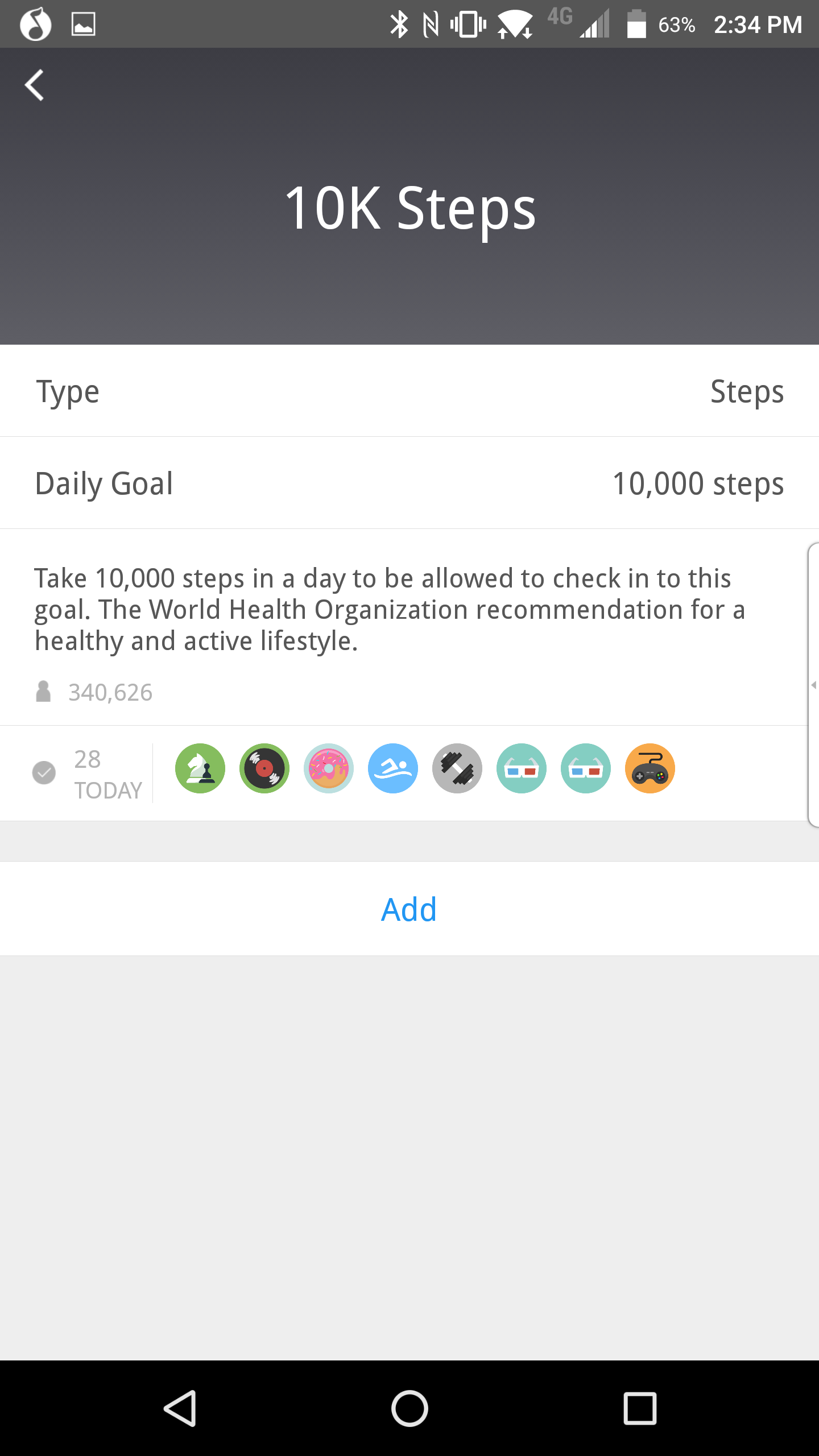 Once you finished walking 10K a day, the check-in box will become available, and you could do the check in.
If you didn't finished walking 10K, a message will pop up.
How to organize, archive goals?
Within "Goals" tab, scroll down to the bottom, tap "Organize", then you could choose the goals you want to move up or down, or archive them.