Pacer Group Owners have a few tools to manage their Group membership, which includes limiting potential members, as well as removing inactive members or those who violate Pacer Community standards & guidelines.
Managing Member Inflow & Communication
1. Access your Group information by tapping the Manage button, and then choose Edit Group Information
2. You can then toggle the following options
Privacy - Public (500 member limit) or Private (40 member limit)
Require approval for all new members
Allow Members to post Notes
Enable Group Chat
Enable Group Leaderboard

Remove Inactive/Unwanted Members
1. Tap the Manage button in your Group, and then tap Member Management.
2. The All Member list will be the default display. To access inactive ones, tap the filter button (All Members), and choose Inactive Members. Any users who haven't synced their activity in Pacer for more than 30 days will be displayed.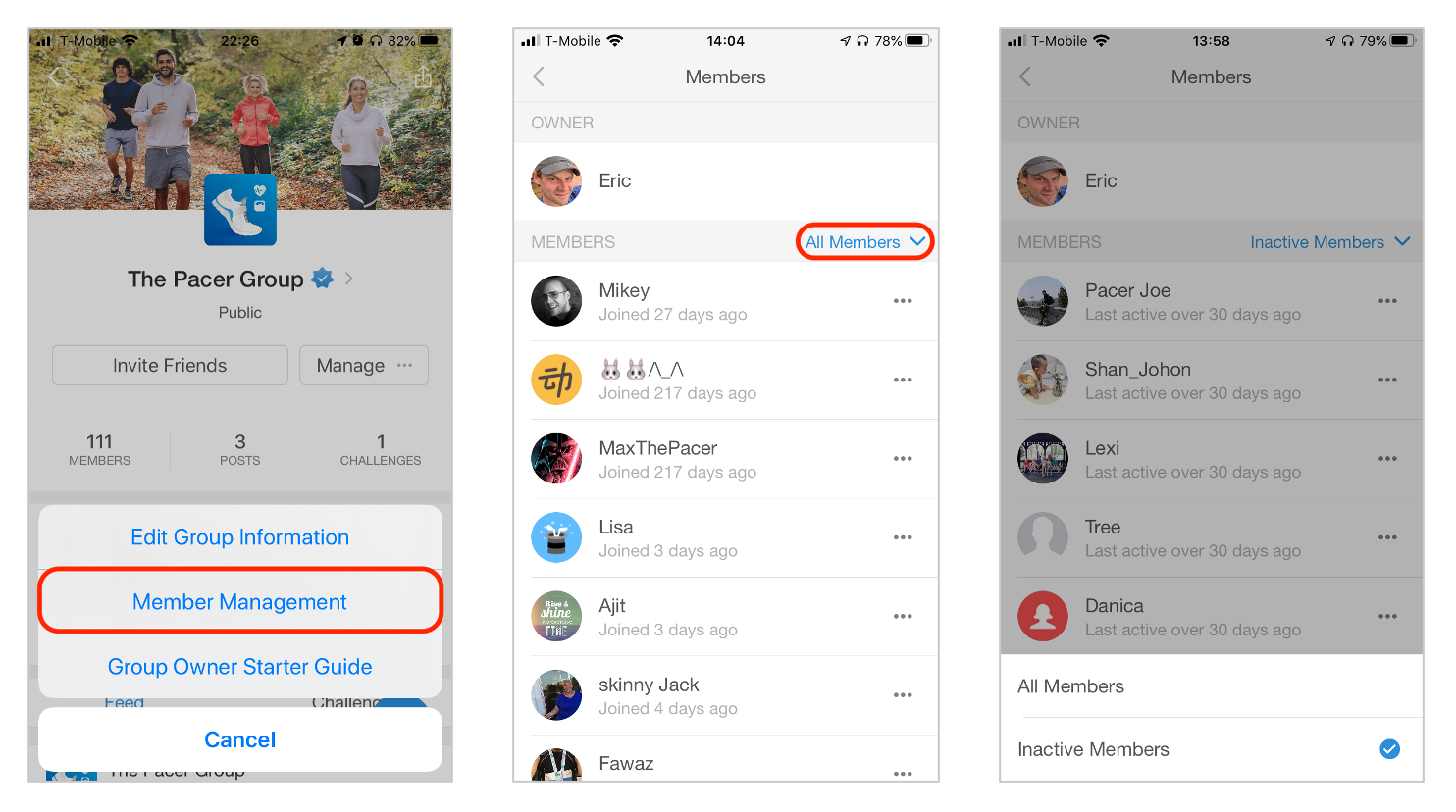 3. Before removing a member, remember you can access their Pacer profile by tapping on their Pacer bio photo/alias and take a few different actions.
If the user's profile is public, you will be able to see their recent activity and other Pacer Groups they are involved in.

If the user's profile is private, you'll need to send the user a Follow request by tapping the Follow button

Once you successfully follow another Pacer user, you can see their postings in the Social Feed Menu (Following Tab)

If you tap the Extra Options button (...) in the top right corner, you can send the user a direct message in Pacer, block the user from your personal account, and report the user to Pacer for violation of Pacer Community Guidelines.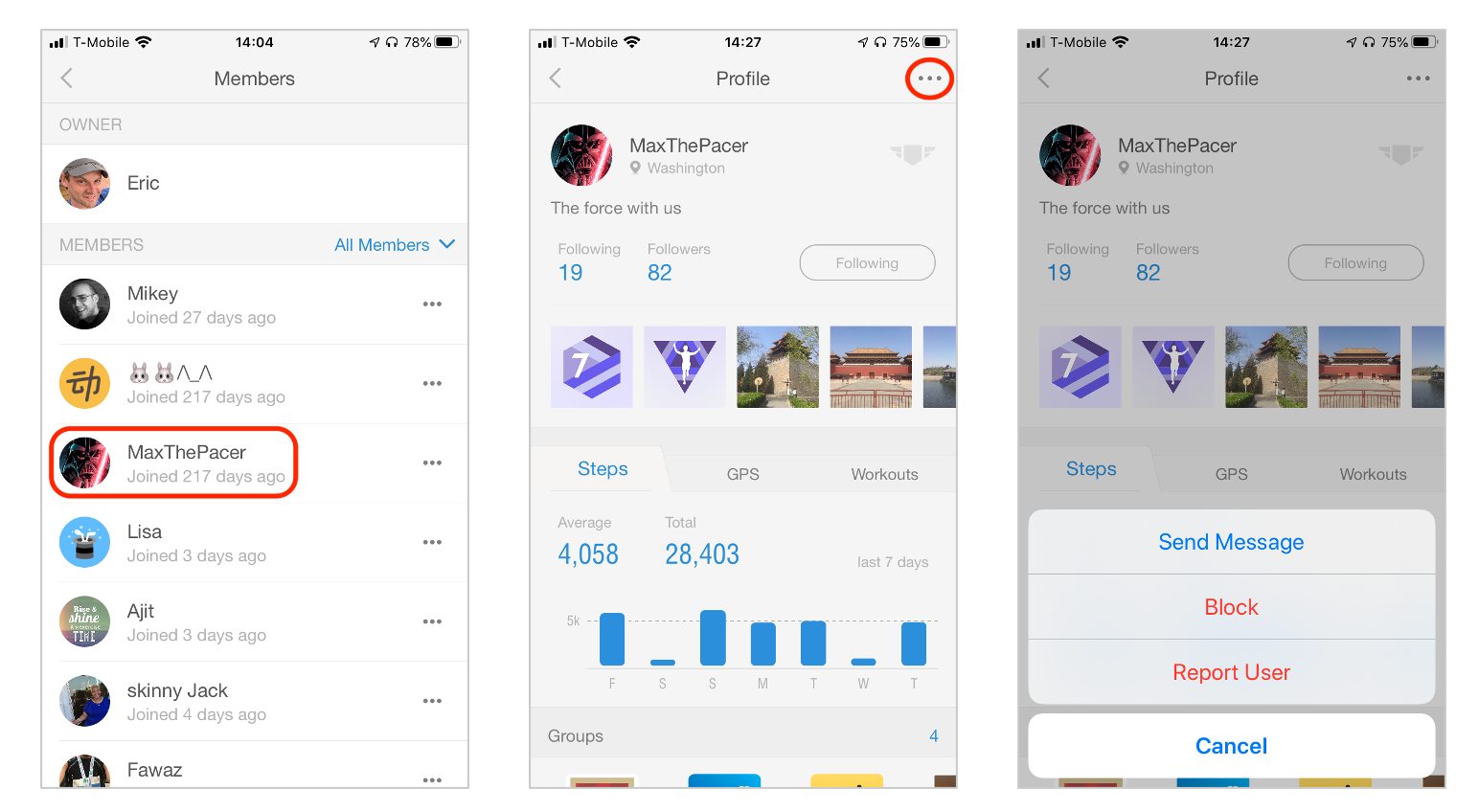 4. To remove the member from your Pacer Group, tap the Extra Options (...) button to the right of the member's name/alias and choose Remove Member.