Pacer's GPS activity tracking feature has four different modes -- walk, hike, run and ride. Select the correct mode before you start GPS activity.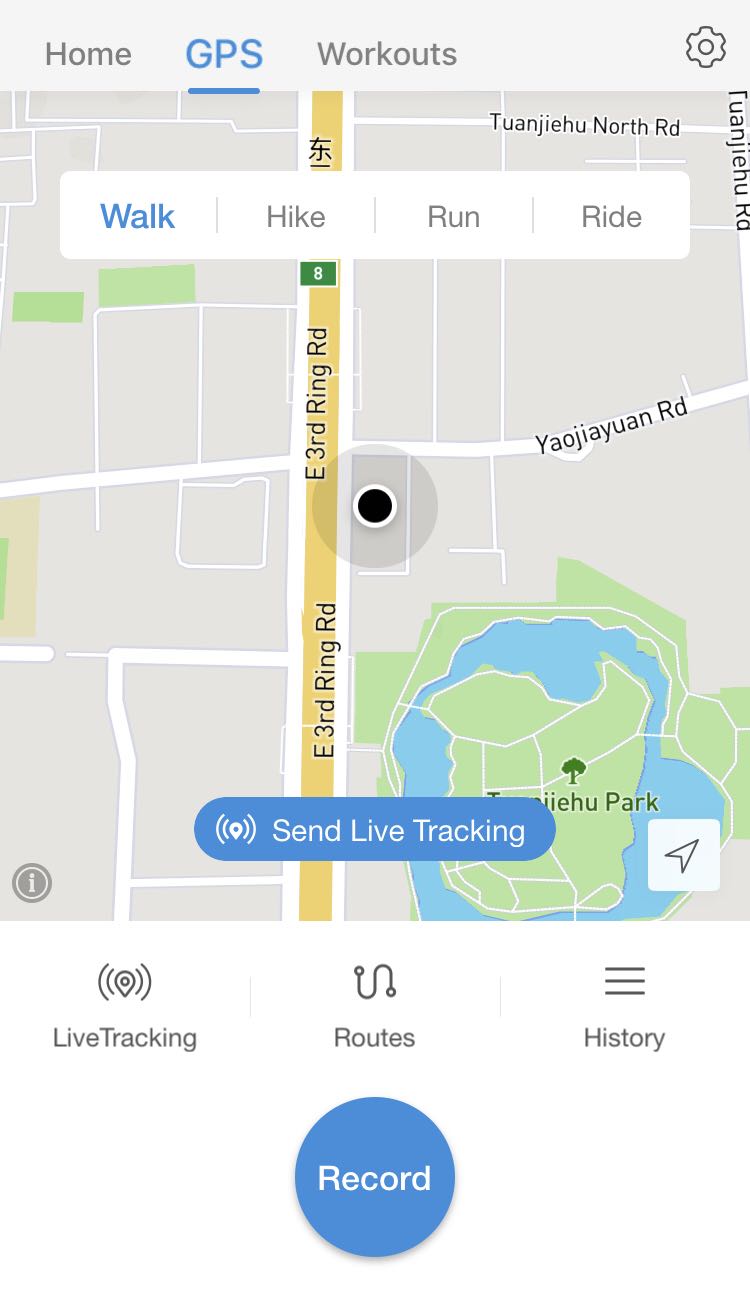 When you finish the activity, you are able to switch mode on the "save activity" page.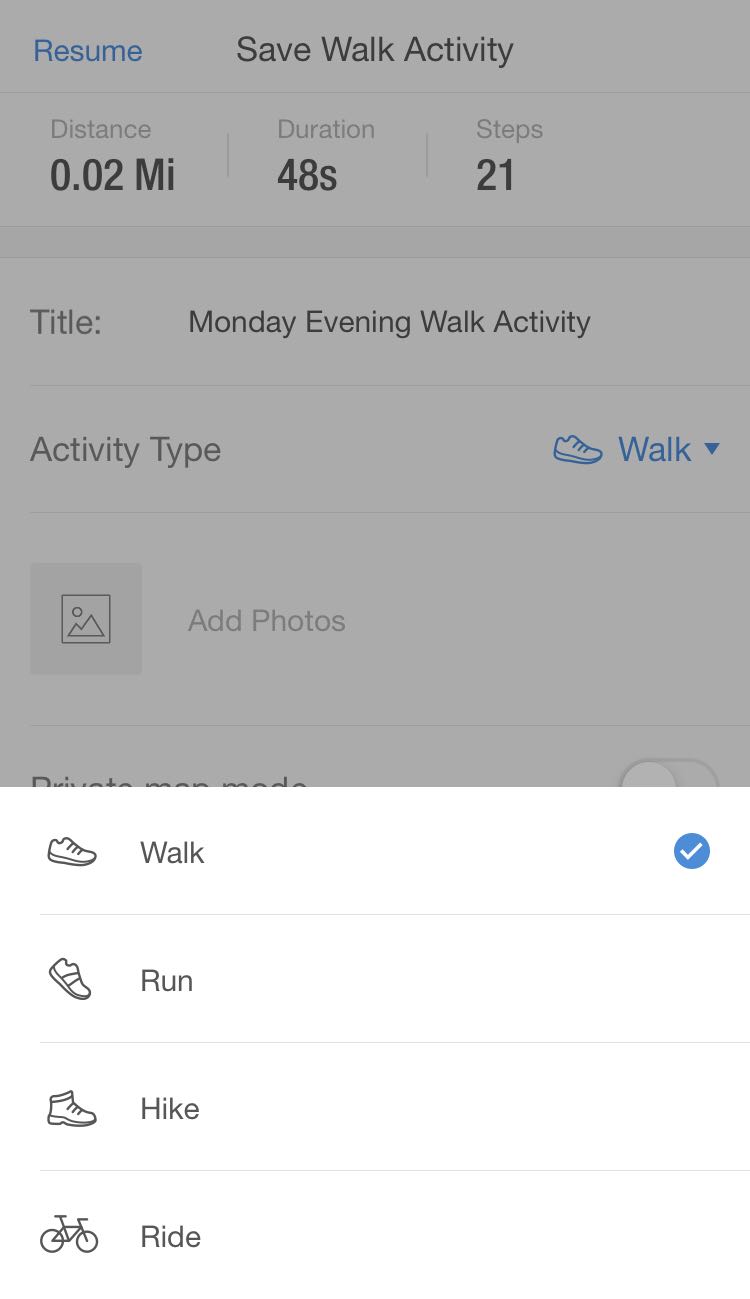 Please note that once the activity is saved, "walk", "run" and "hike" session cannot be changed to "ride" and vice versa.