The data export feature in Pacer allows you to export activity data and GPS history very easily. Your daily step counts, weight, GPS sessions will be converted to csv files and packed into a zip file, which can be sent via email. 
First, access the Me Menu on the bottom left corner of the screen
Tap the Settings gear icon in the top right corner of the screen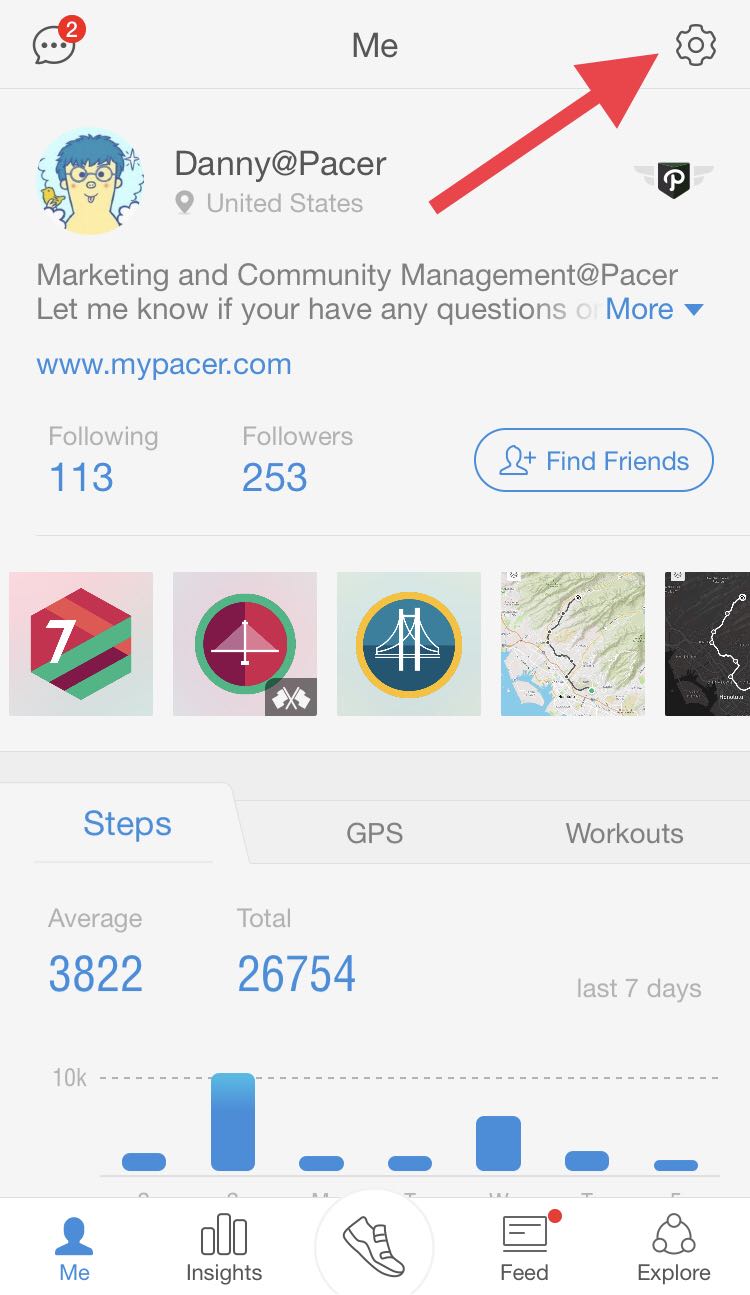 3. Scroll down and find Backup & Restore.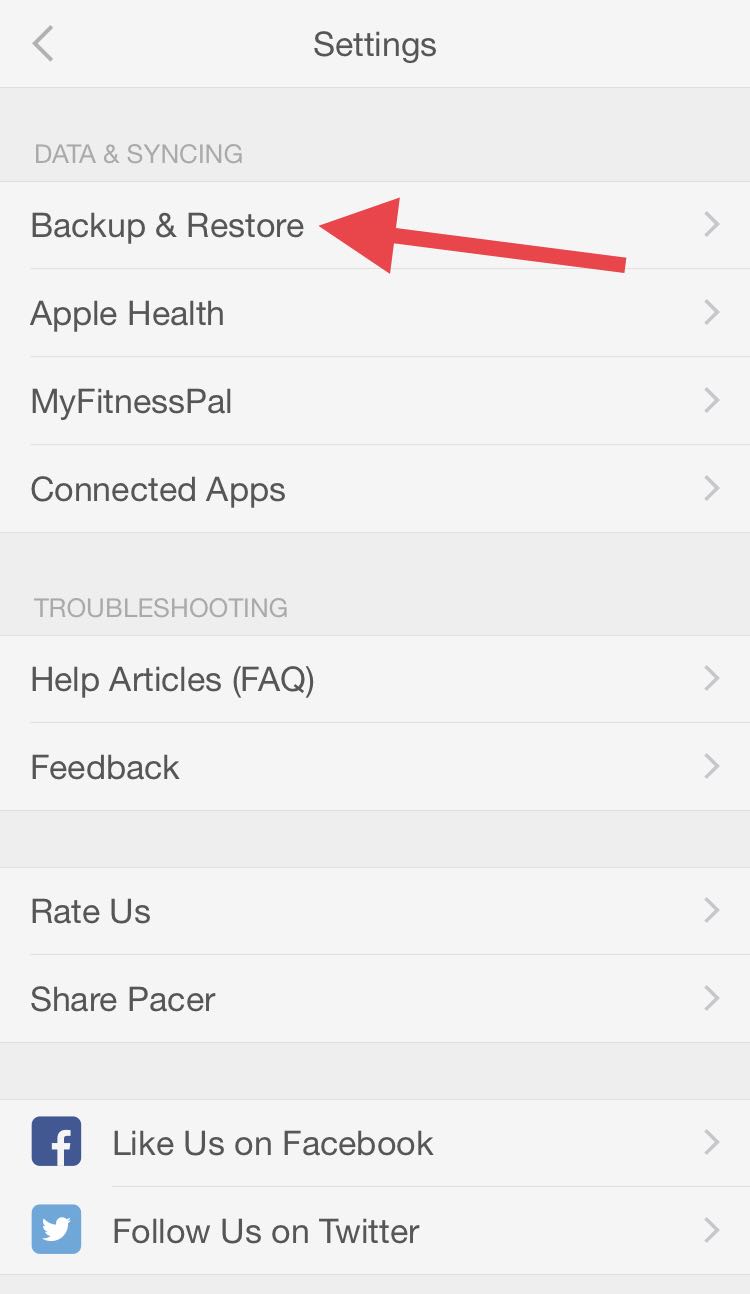 4. Tap Data Export.