Data export feature in Pacer allows you to export activity data and GPS history very easily. Your daily step counts, weight, GPS sessions will be converted to csv files and packed into a zip file. You can send those files through email. 
Please go to Me page, tap settings.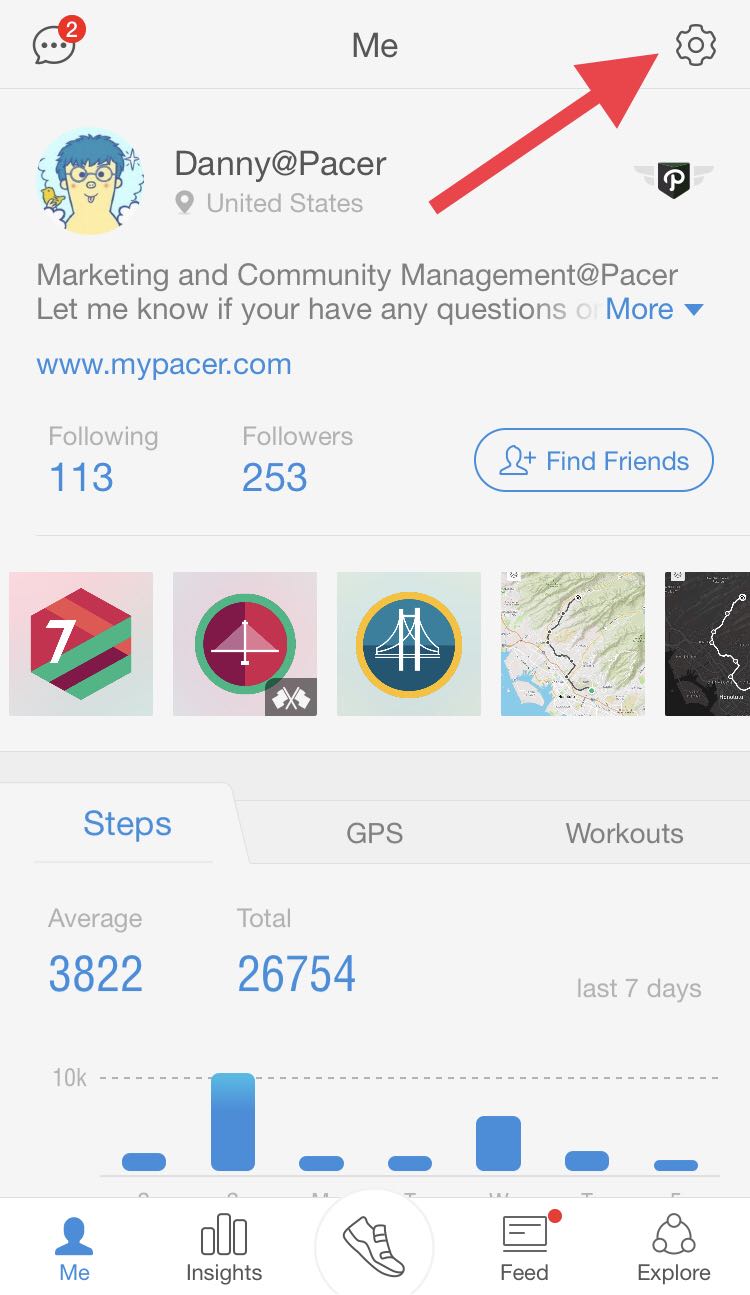 Scroll down and find Backup & Restore.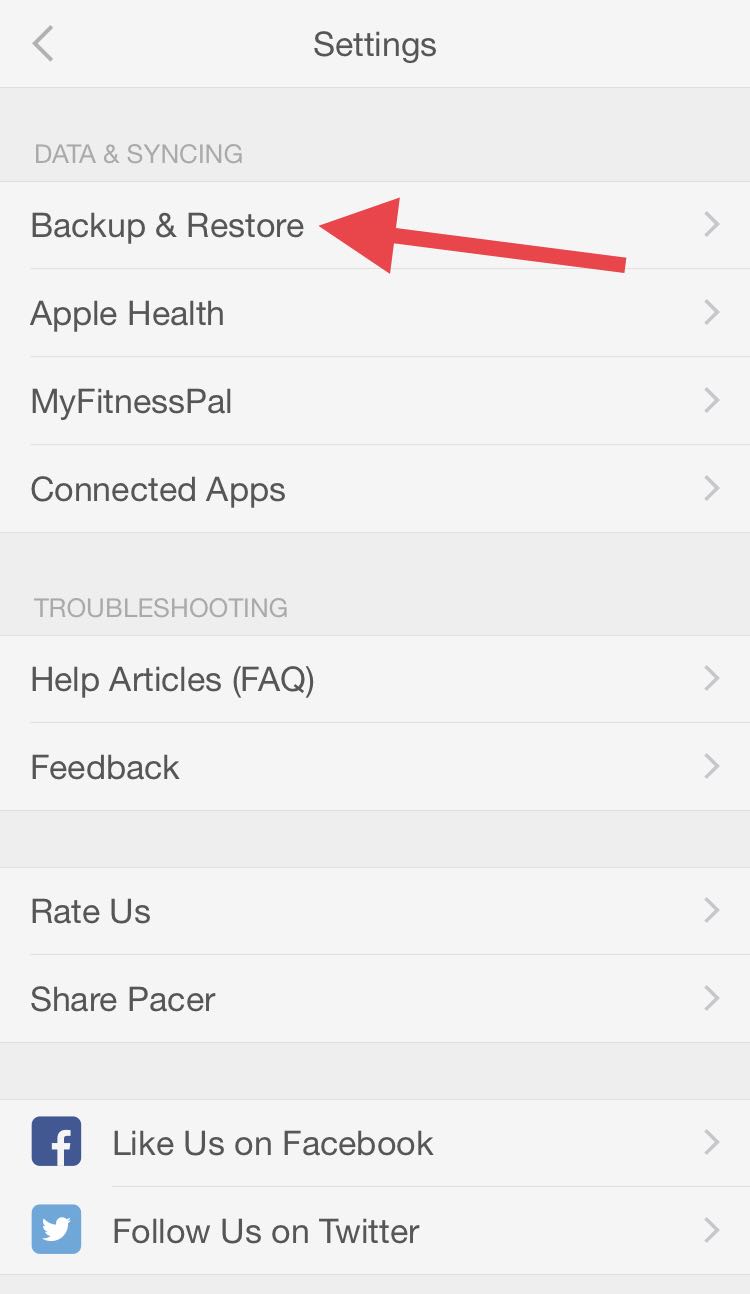 Tap Data Export.