If your challenges will include smaller teams competing against each other, you and other Admins can create, edit, and delete teams as you'd like.
The P4T system can accommodate as many teams and the number of members within each team that you desire.
If you create teams before you invite anyone to the Organization, the Pacer for Teams system will require a participant to choose a team right after they enter the challenge Org Code in the Pacer for Teams portal in the Pacer App.
If you have a large number of teams, you may need to scroll down on the leaderboards to see them all displayed.
Note: It's a good idea to have your teams and participant assignments created in a spreadsheet before you create them in Pacer for Teams, especially for larger challenges. That way you can confirm whether everyone has successfully entered the Organization and is a member of the correct challenge team.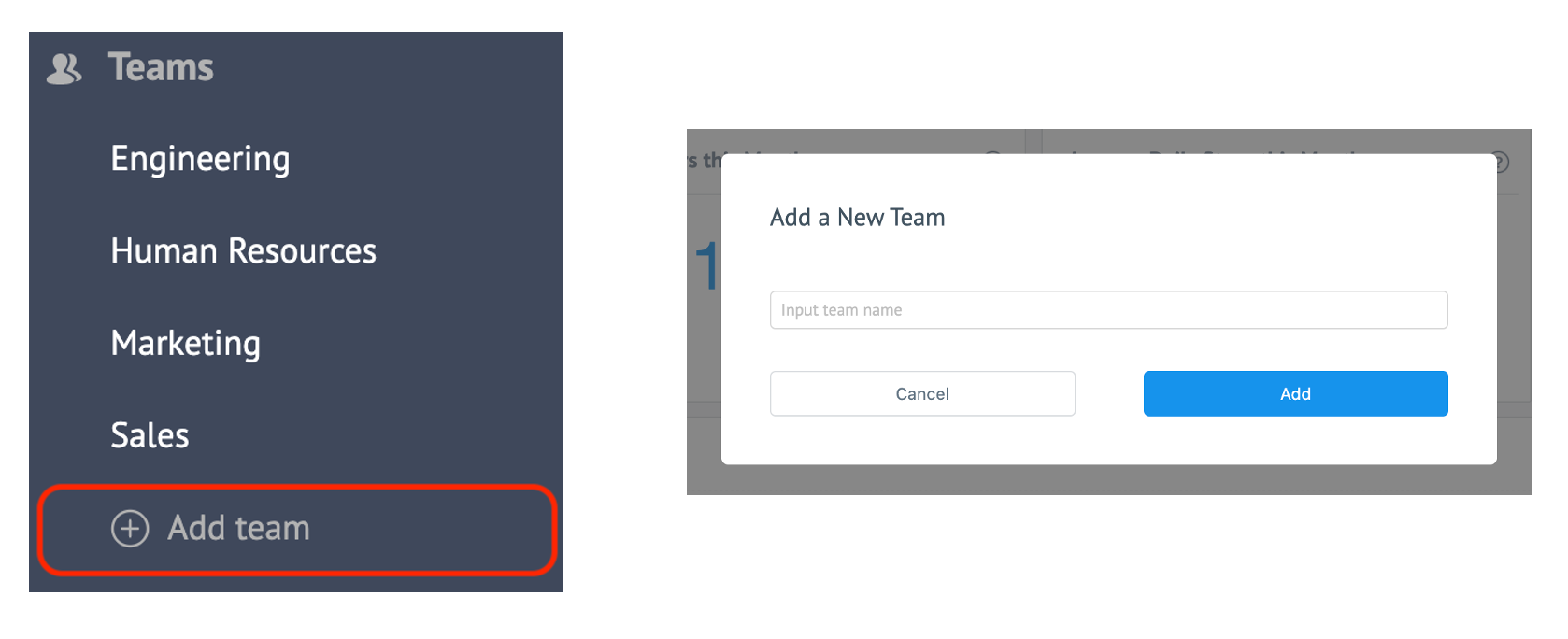 Click the plus (+) button to create a new team.

Input the team name in the box and click Add.

To continue configuring the team, click the team name in the team navigation bar, and click the Settings gear icon in the right corner of the box.

Icon

- You can add a team icon/photo that will be visible in the team leaderboards. Click Change Icon to browse your computer for a file, choose one and click Open.

Name

- You can Edit/Rename the team whenever you'd like by hovering the mouse cursor in the Name bar and clicking the pencil icon on the right side of the bar. Change and click Save.

Subteams

- Visible only in the Admin platform and Enterprise challenge data reports. Admins can break teams down into subgroups for back-end statistical purposes.

Delete team

- Click the Delete this Team button. Note: You must move or delete any users/members in the team before you can delete it.

When you're done configuring the group, ensure all the changes have been saved, and click the close window X in the top right corner, or the Back button in your web browser.