Registering a Pacer for Teams Account
The first step in starting a Pacer for Teams challenge is creating a P4T Admin account. It is free and only takes a few seconds to complete. We recommend you use a computer/laptop or tablet device for easier Organization challenge management.
Visit

www.mypacer.com/teams

.

Click the blue Create My Team for Free button.

Enter the information required, review/save Pacer Health Terms of Service

&

Privacy Policy

, and click Sign Up.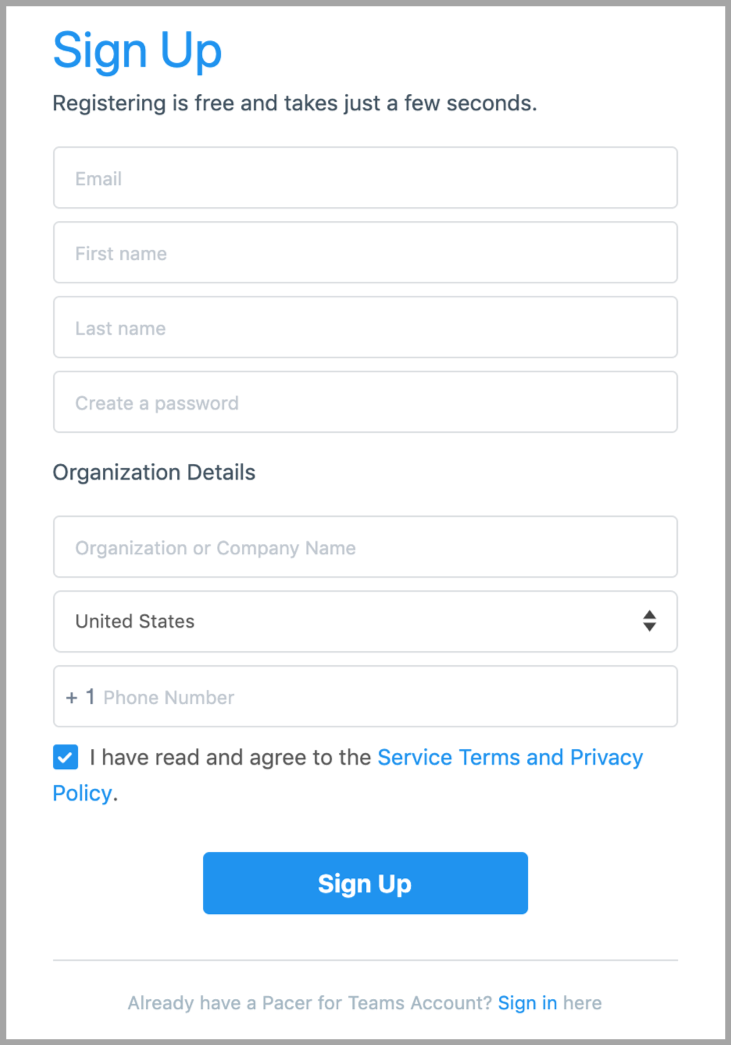 Note: You will use the www.mypacer.com/teams portal to access your P4T Admin account before, during, and after your challenge by clicking the Pacer for Teams Account Sign In button.
Pacer for Teams Admin Quick Tour
After successfully registering your new Pacer for Teams account, you have the option to run through a quick tutorial of where key Admin functions are located on the dashboard. Or, you can start inviting participants right away. If you are familiar with the system, you can click the Skip tutorial link in the bottom right corner of the screen.