A Pacer for Teams org owner can add five admins to manage a P4T org's challenges, teams, and participants. O
wners can also transfer org ownership to an admin who has completed the invite process.
Key Points
1. The P4T org owner is the person who registered the account.
2. Admins have all org owner access except changing the org code/invite methods, adding new admins, and billing.
3. A P4T admin account is unique and separate from an individual Pacer app account that participants use in P4T challenges. However, admins can link the same email address for both their P4T admin account and their individual Pacer account.
Add an Admin
1. Sign in to your admin platform and click the Settings button or icon. Choose Owner & Admin Settings.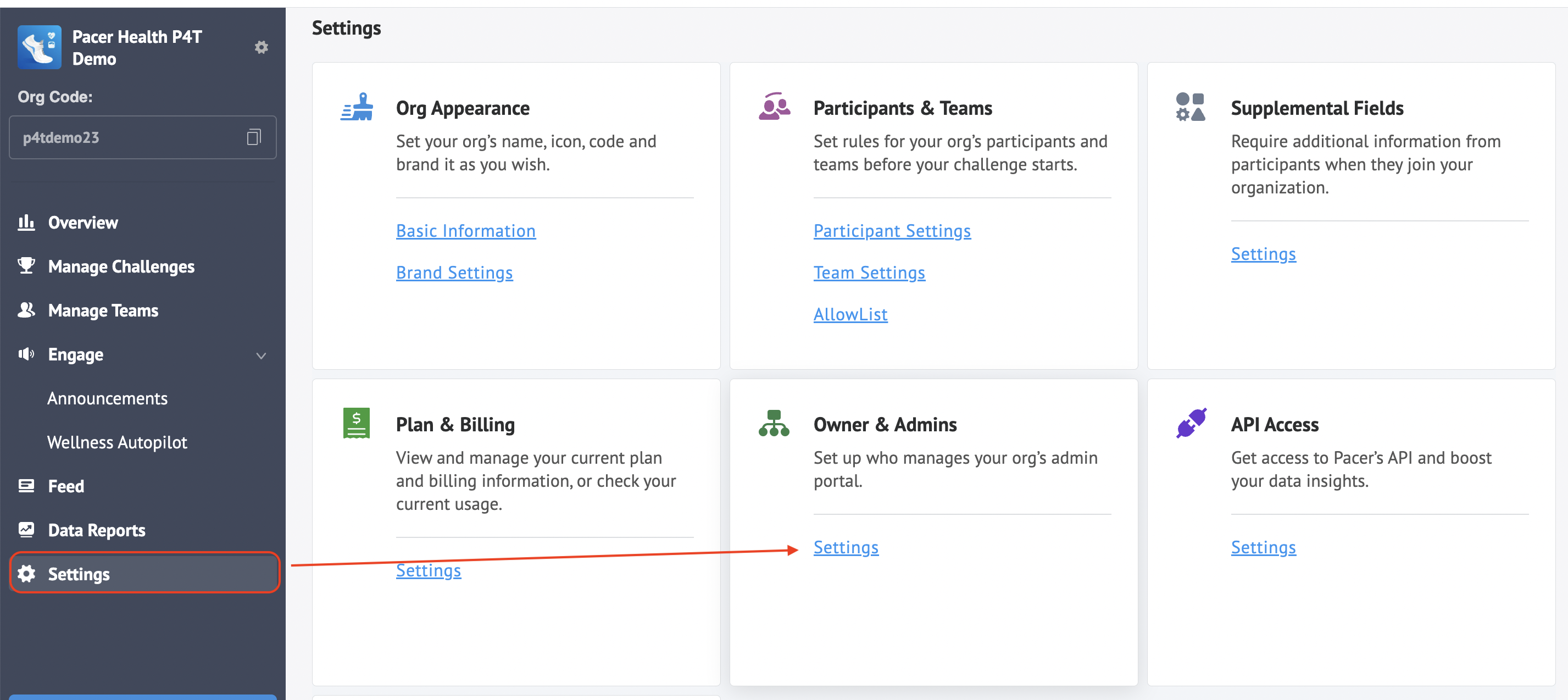 2. Click Add Admin.

3. Enter the new admin's email address to send a formal invitation via email. The email address must not be linked to another P4T org.
4. After sending the invite, you will return to Settings to check the admin invite status and invite more admins, repeating steps 2 and 3.
New Admin Join Process
1. The new admin will receive an invite email to create a Pacer for Teams admin account. They must choose an account name, create a sign-in password, and agree to the terms of service.

2. Click Accept Invitation, and they will be signed into the org's platform. Admins can change their name and reset their admin password at any time in the Settings menu.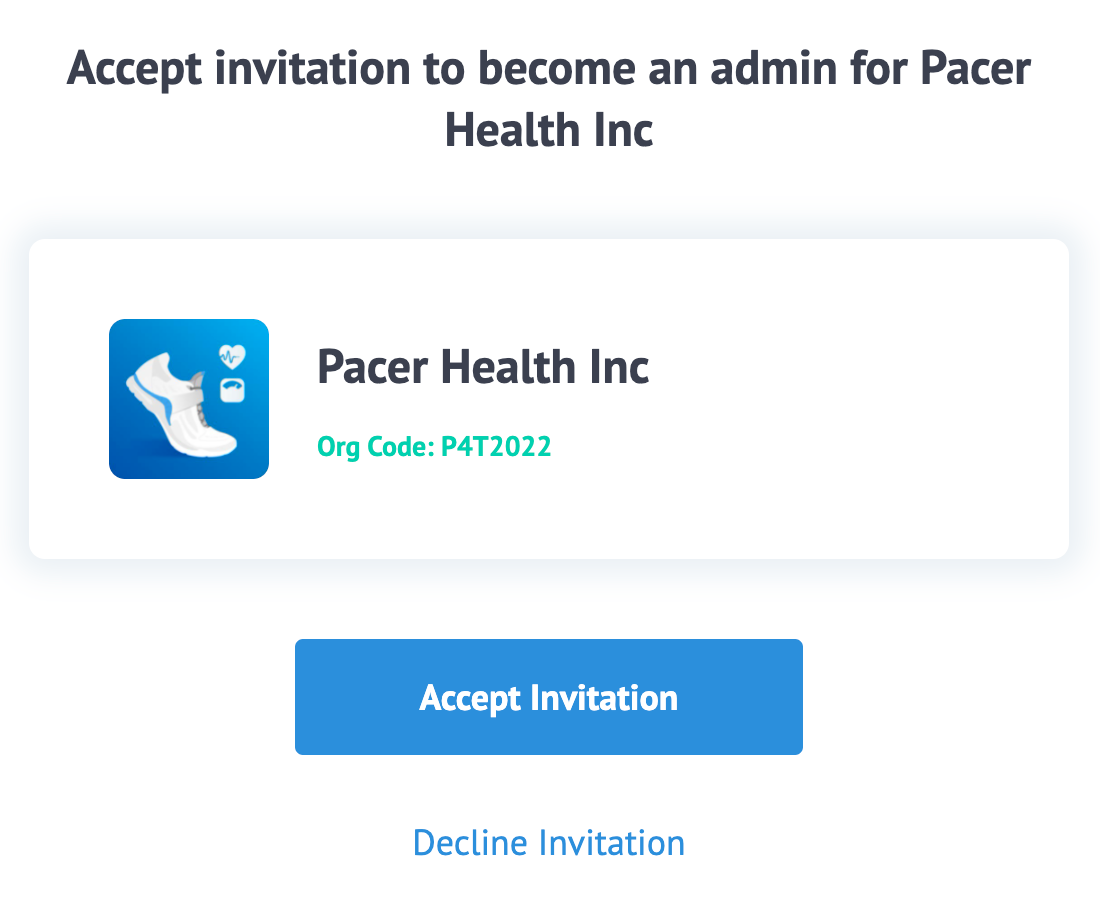 3. New admins will receive a final confirmation email linking their email address to their P4T admin account.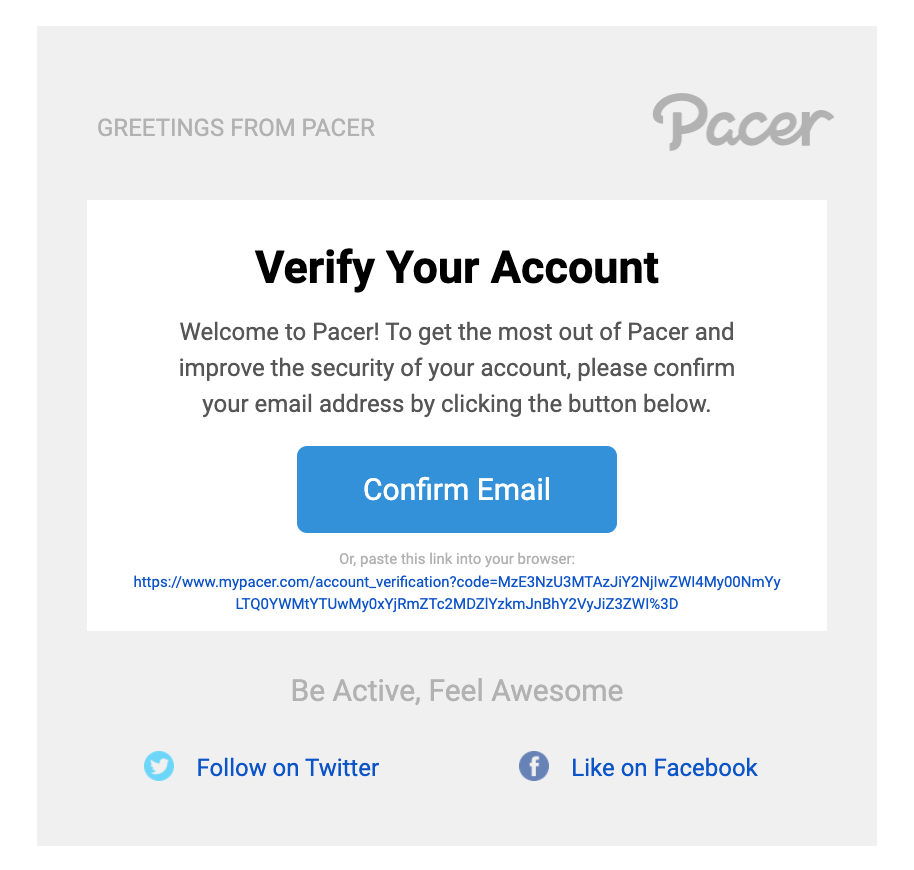 4. Org owners can see all admins who accepted invites in Settings > Admins and the number of invites remaining.

Removing an Org Admin
1. Access the org settings, click the trash can icon, and confirm the deletion. The admin will not be able to sign in anymore.
2. You can re-invite the person by repeating the admin invite process above.
Transferring Org Ownership
1. Sign in to the admin platform, click Settings, and scroll down to Account > Transfer Ownership.

2. Choose the new org owner email from the list of current admins and click Save. Next, click Yes to confirm the transfer.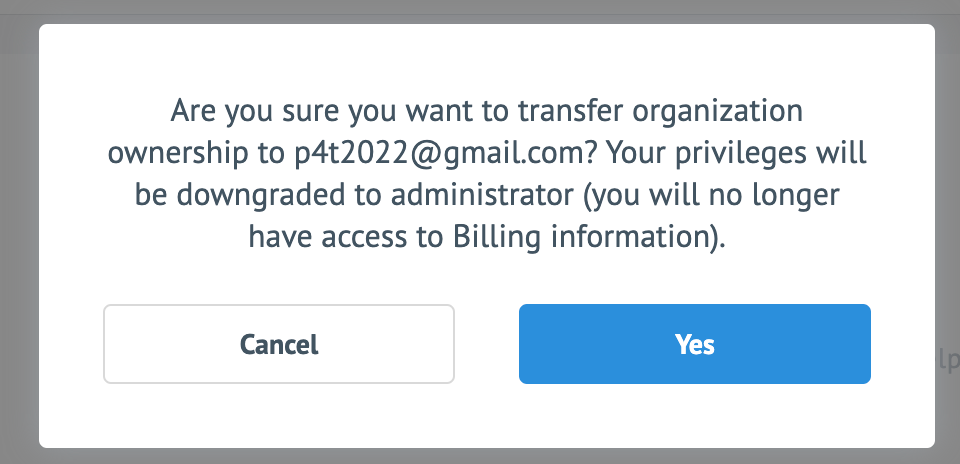 If your admin setup includes more than five admins (e.g. team captains), please contact your Pacer representative or email Teams Support.