One of the most important aspects of managing a P4T Account is your Organization Key, or Org Key for short. It consists of a string of letters and numbers (ex. AA00000) and a corresponding QR scan code for Admins and participants to join the organization and subsequent challenges, and is required for P4T Enterprise upgrades.
Log into your P4T account with your registered Email and Password.

The easiest way to find it is by clicking the Invite button in the Admin Control Bar on the left side of the page.

The Account Org Key is displayed in the middle of the screen in a green box.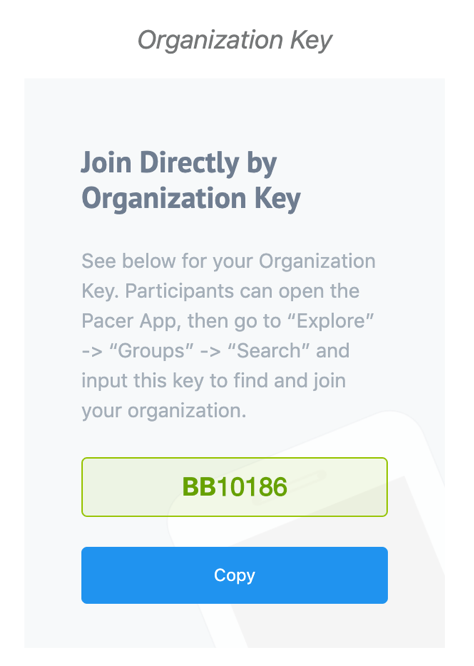 You can also find your Org Key in the Settings Menu in the Shared Password feature.