Both before and during a challenge, Admins can move participants from one group to another with little difficulty. This is useful if a person chooses the incorrect group, or if you need to balance out challenge groups because of changing participation numbers, or strength of team. 
Find the participant(s) you would like to move in their respective group, located in the Admin Control Bar.

Click the checkbox to the left of the participant's photo/name. Note: You can choose more than one participant at the same time.

Click the Move button in the top right corner of the group box, or choose the Move icon in the options to the right of their name.

Choose the group you would like to move the participant(s) to from the drop down menu, and click Move.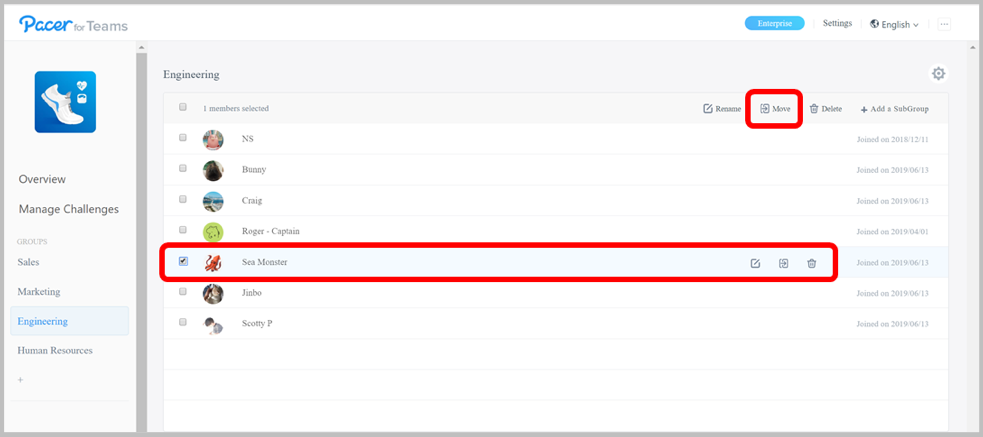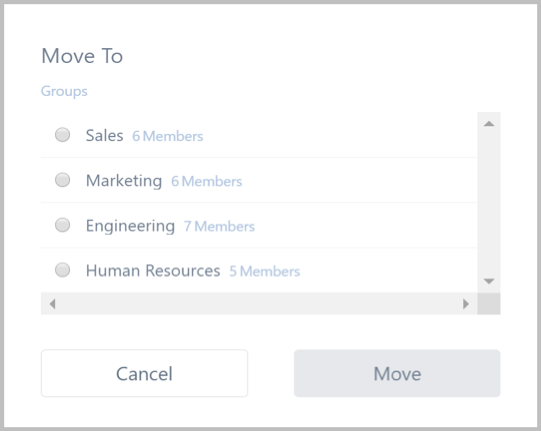 Note: The Pacer for Teams system does not allow a participant to be in more than one group at the same time.