Admins can allow/disallow activities participants have added manually to their personal Pacer account in both a P4T organization's Data Center and any specific challenge.
Allow/View Manually Added Activities in P4T Org Overview/App Data Center

If you choose to allow manually added data, a column will appear in the Admin leaderboards and data export reports.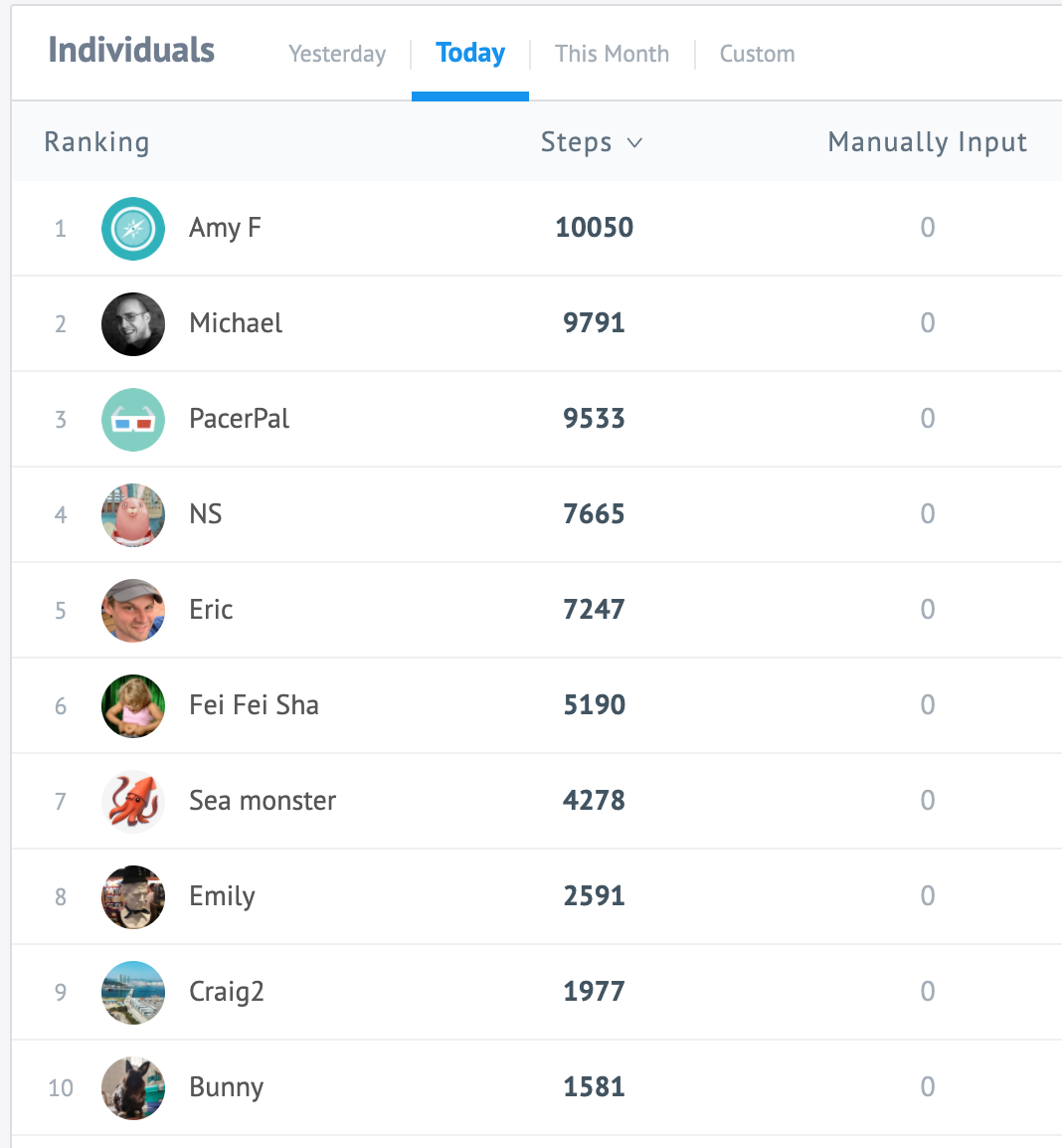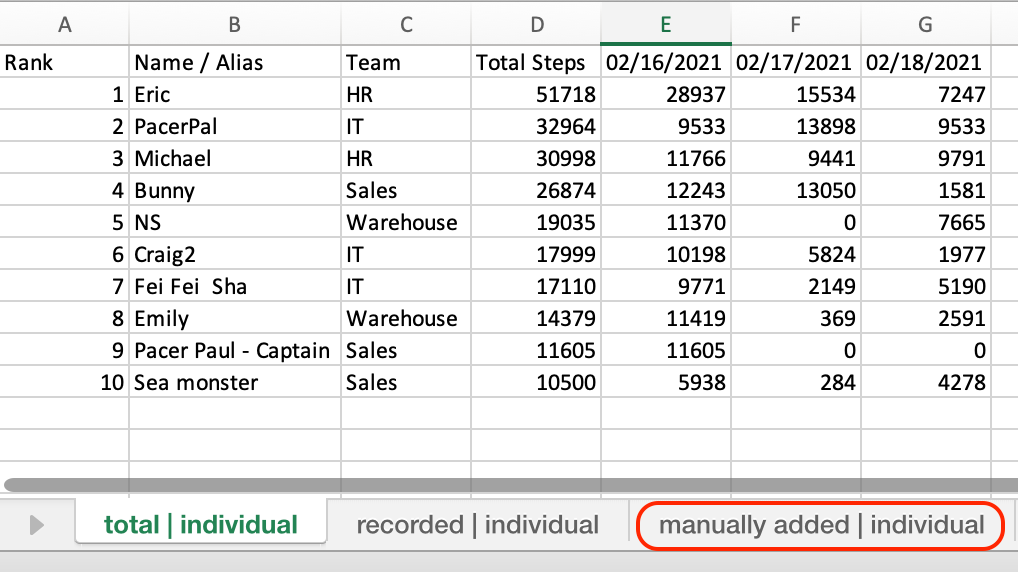 Allow/View Manually Added Activities in Challenge Leaderboards
We provide steps for how participants can add their own data. Each unique challenge an admin creates can allow or disallow manually recorded activity. If a challenge accepts manual input activity, any manually added activities added to a user's Pacer account during that time period will be reflected in this specific challenge leaderboard.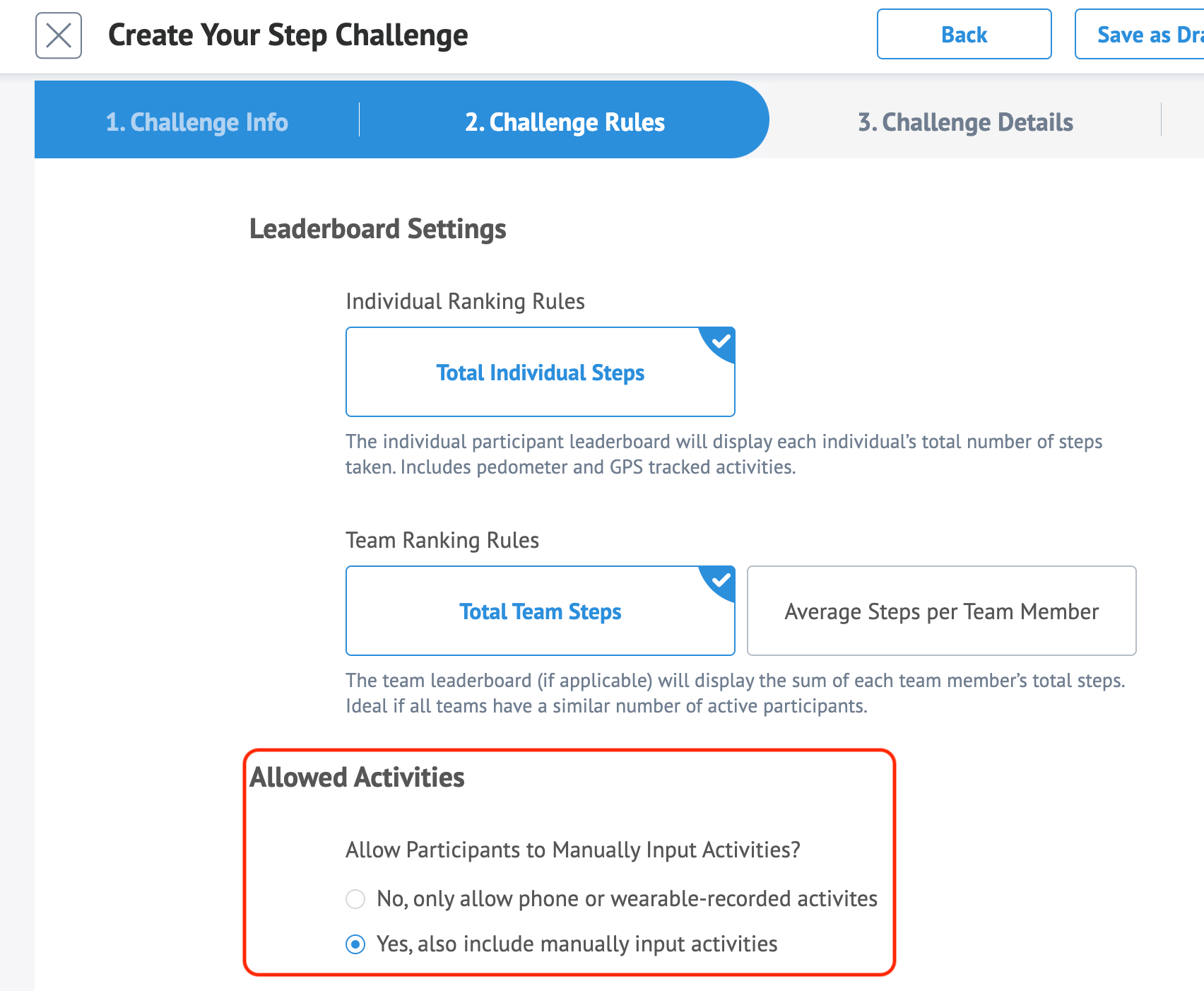 Administrator Manually Added Data
At this time, Admins are not able to manually add fitness data on behalf of other participants in the P4T system. We understand there might be a case or two where participants are not able to download and access the Pacer app to add their own data, but they still wish to be included in the challenge.
As an Admin, you could run Export data reports and then manually add a user's data to the spreadsheet.
Note that this data will not reflect in the Pacer app leaderboard. The Admin is responsible for sharing any Challenge data reflecting the manually inputted data with challenge participants through a communication platform outside of Pacer.
Any participant who has data syncing issues or incorrect activity data totals can contact Pacer Support. Support has the ability to make back-end corrections as necessary.