Admins have the option to allow/disallow data that participants have added manually to their Pacer account for organization's Data Center in Organization Settings.
The default setting is No/not allowed.

If you choose to allow manually added data, a column will appear in the Admin leaderboards and data export reports.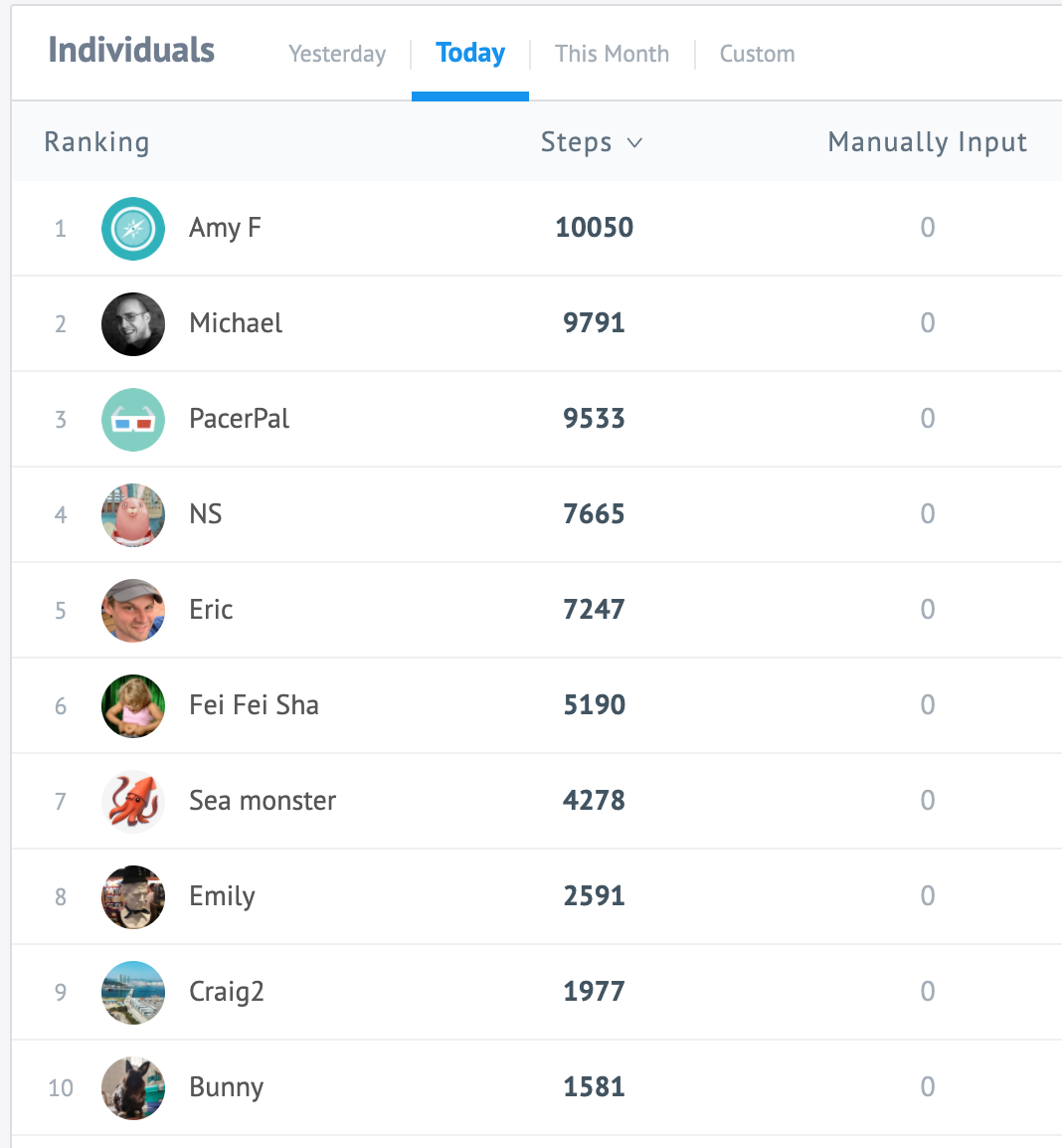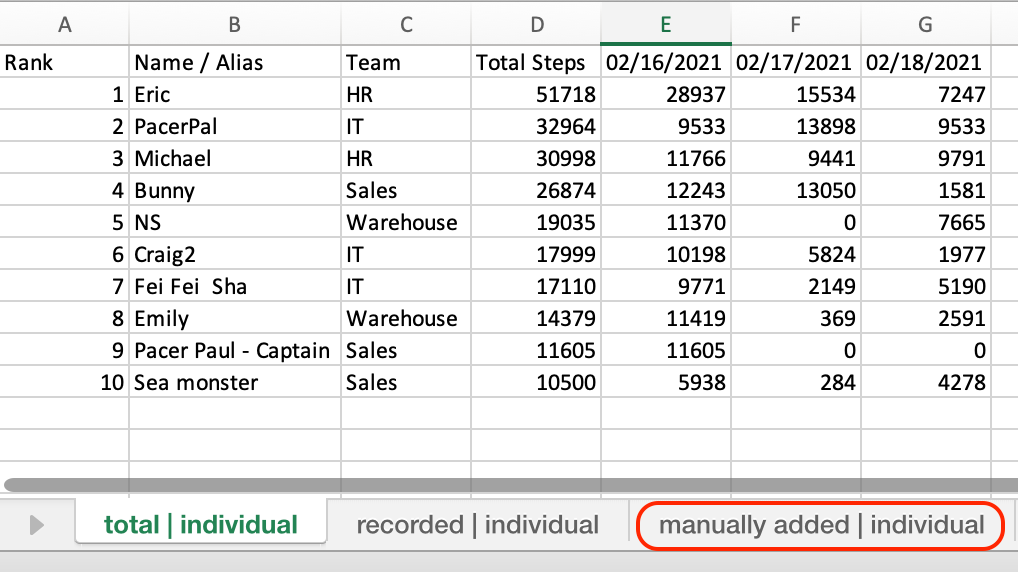 Honor System/Potential Cheating Issues
Many organizations refer to this feature as the Honor System because it assumes that a participant is entering their true activity of the day, rather than relying solely on their phone or wearable technology. Offering large prizes for top individual or team leaders will naturally invite people to take advantage of the system and possibly cheat by adding false data.
P4T Enterprise Admins can curtail this possible cheating behavior by creating a daily step limit in the Manage Challenges area in the Admin platform.
Participant Manually Added Data
Administrator Manually Added Data
At this time, Admins are not able to manually add fitness data on behalf of other participants in the P4T system. We understand there might be a case or two where participants are not able to download and access the Pacer app to add their own data, but they still wish to be included in the challenge.
As an Admin, you could run Export data reports and then manually add a user's data to the spreadsheet.
Note that this data will not reflect in the Pacer app leaderboard. The Admin is responsible for sharing any Challenge data reflecting the manually inputted data with challenge participants through a communication platform outside of Pacer.