If you notice your step recordings are not accurate, and the Android support pages can not help, you can contact Pacer Support via Feedback message portal, in the Pacer app.
Launch the Pacer app.

Tap "Me" button in the bottom left corner.

Tap Settings gear icon in the top right corner.

Enter Settings page, and scroll down:
For Premium users, please tap "VIP Support".
For free-version users, please tap "Support & Feedback". In Pacer free version, if the "Help Articles" can not help with your problem, please scroll down, find and tap "Report a Problem".
Pacer will then request the user select the email app on their phone. Select it to allow Pacer to create an email template.
Explain your issue, and attach screenshots as necessary. If you are in a Pacer for Teams challenge, include your Pacer for Teams Org Code.

Tap Send, and you should receive a confirmation from Pacer Support in a few minutes.
The Feedback message is in form of Email. It will automatically pull essential information about your system configurations, which can help our team pinpoint the issues. Please see pics. below for reference.

For Pacer Premium version: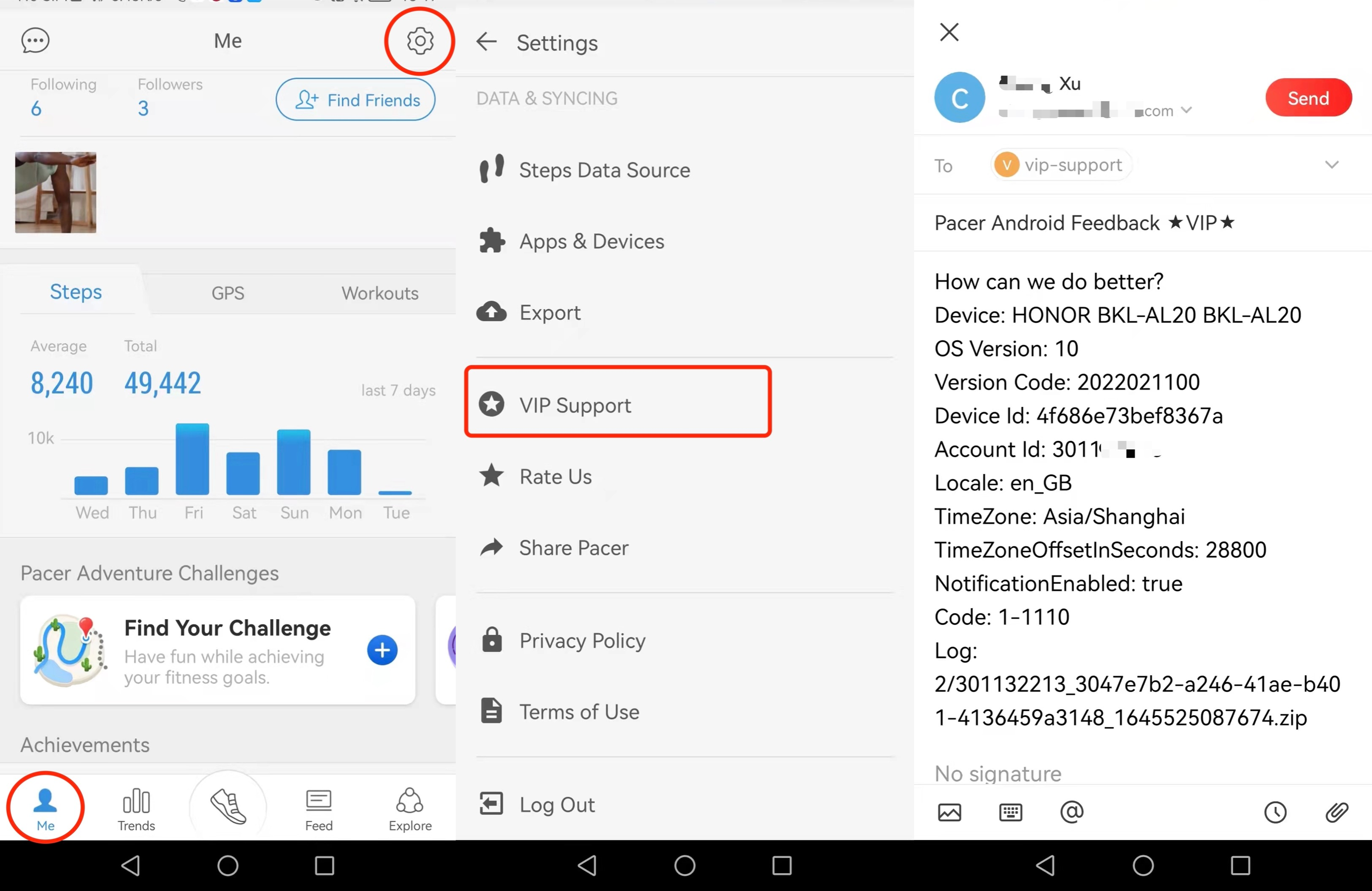 For Pacer Free version: