Pacer iOS supports direct data syncing with Fitbit wearables.

You must be a Pacer Premium subscriber, Pacer Virtual Adventure Challenge Participant and/or a Pacer for Teams Enterprise version challenge participant to connect Pacer with Fitbit devices. You can purchase Pacer Premium subscriptions in the Apple App Store, or talk to your Pacer for Teams Admin for more information.
Syncing Instructions
1. Ensure you have connected & synced your Fitbit wearable with the Fitbit iPhone app, and you have installed the most updated version of Pacer iOS.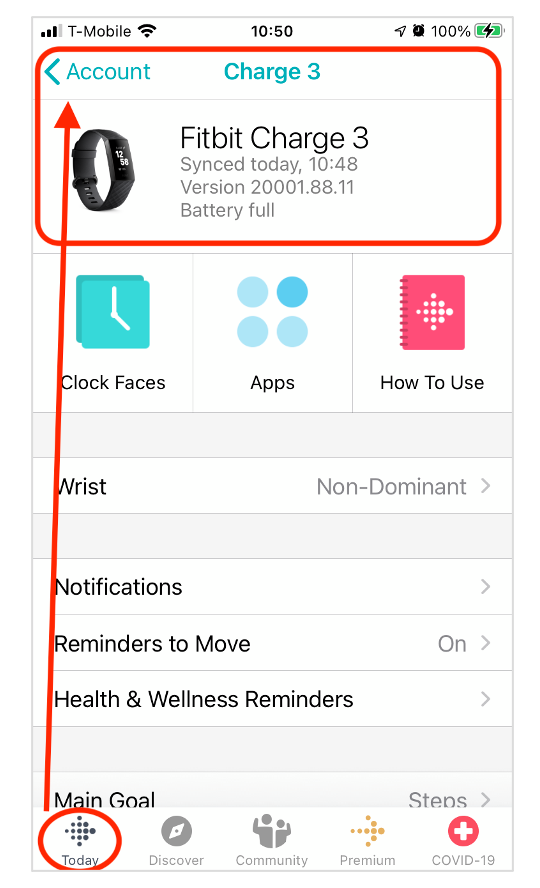 2. Launch Pacer, access the Me menu, and then tap the gear Settings icon at the bottom.
3. Scroll down to Data & Syncing setting area and Choose Apps & Devices.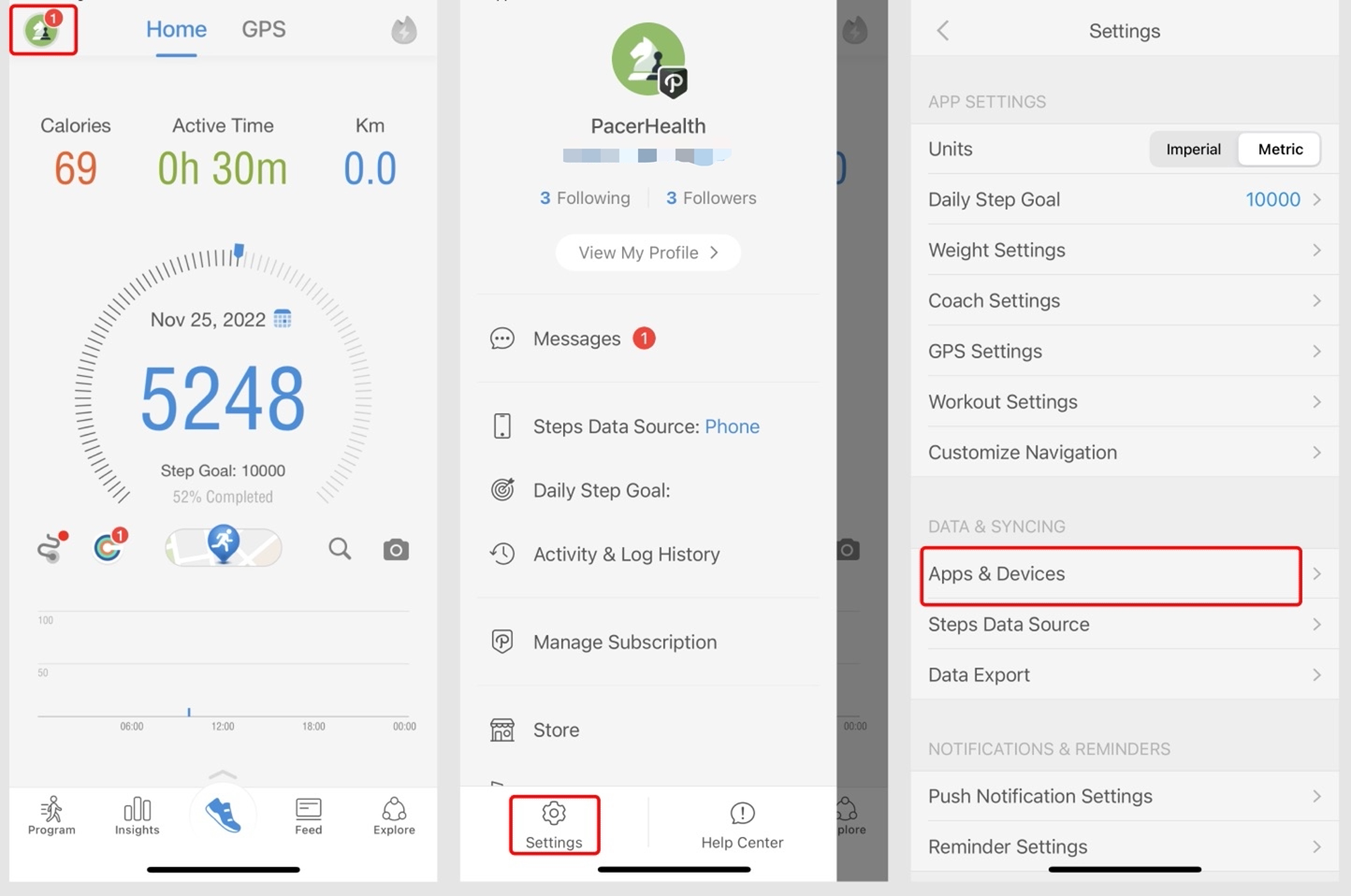 4. Tap Fitbit, and then tap the Use Fitbit as Primary Data Source button to the On position.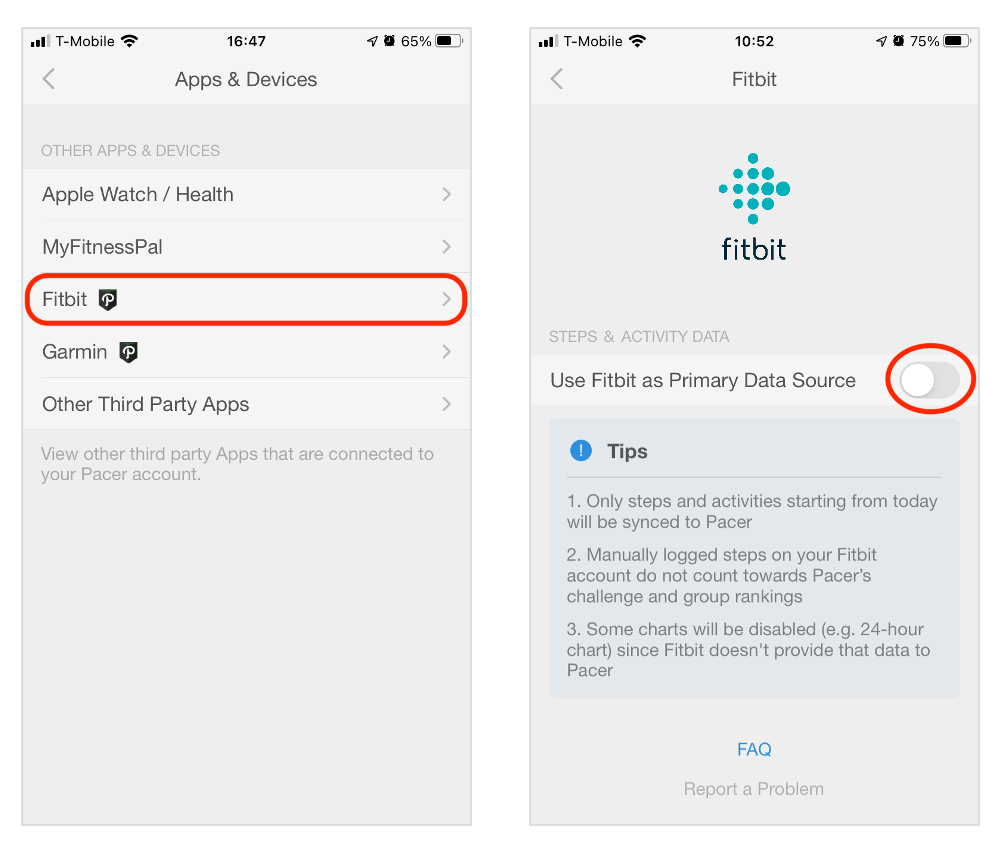 5. You will be directed to a Fitbit website to login with your Fitbit user name and password credentials. Once you successfully login and accept Fitbit/Pacer data sharing policies, you will receive a successful connection page.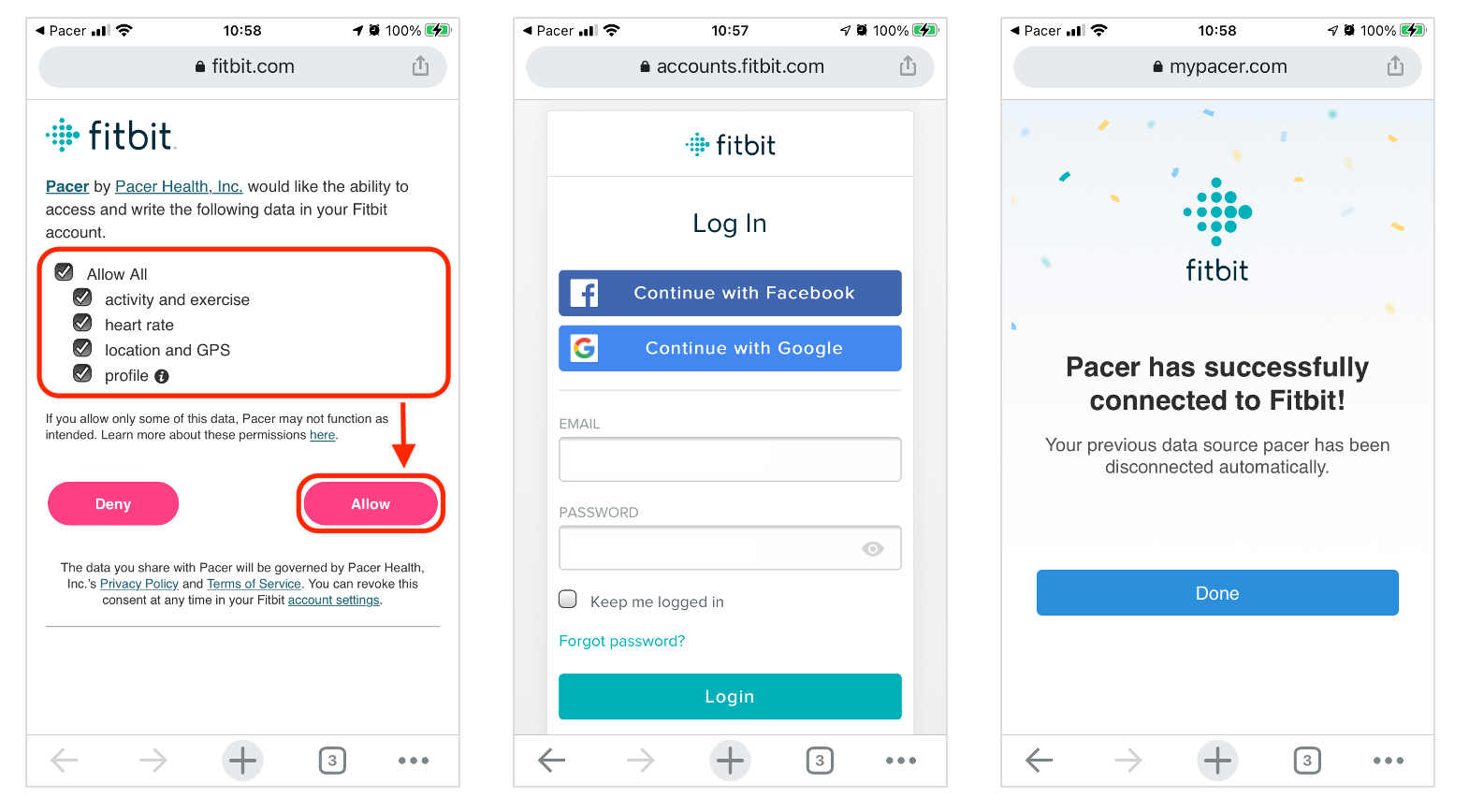 6. Finally, confirm your chosen wearable is the Primary Data Source by ensuring the button is switched to the On position, and read the Tips section to confirm the following: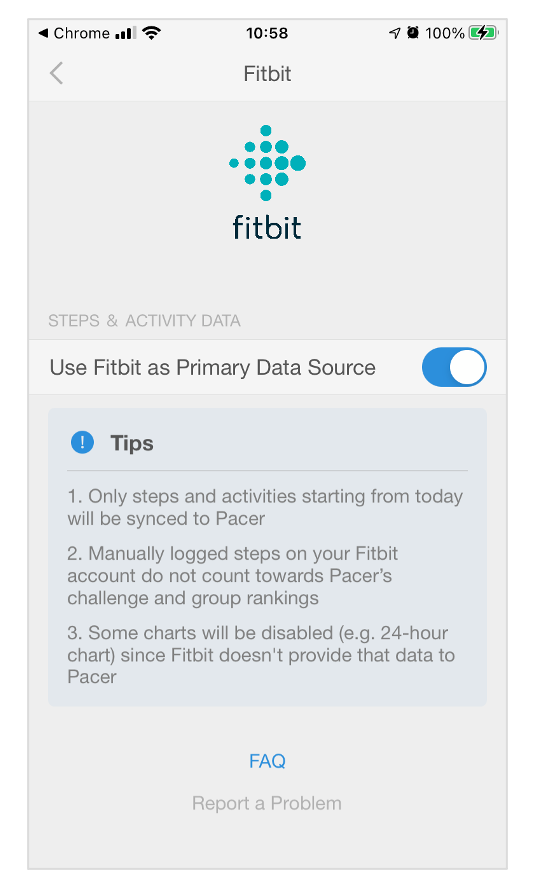 Only steps and activities starting from the day you linked your Fitbit device to Pacer will be synced. Previous days will not be pulled in.
Manually logged activities in your Fitbit account

do not

count towards Pacer challenges and Group rankings.
Some data charts, such as the 24-hour activity chart, will be disabled because Fitbit does not supply that specific data.
Daily Syncing Suggestions & Troubleshooting
You should first sync your Fitbit wearable data with the Fitbit app after activities or at various times during the day, and then launch Pacer so it can sync with the Fitbit app. Syncing between apps should fairly quick (10-15 seconds) but could take a few moments longer. Then the data on your wearable, Fitbit app, and Pacer should all be the same, as long as you're not moving around.
You can access the Pacer/Fitbit syncing area by swiping up on the Pacer Home screen and confirm when the last data sync occurred. Push the refresh button to force a sync if it hasn't happened in a while.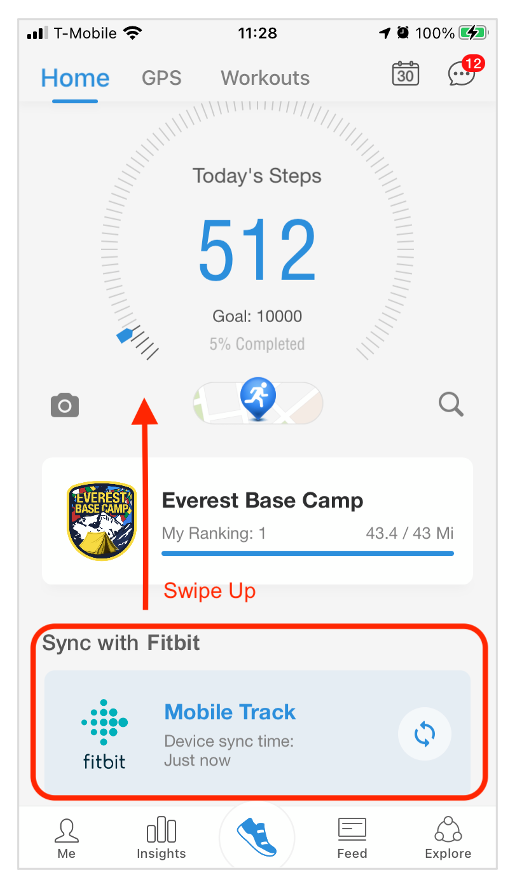 If you are having syncing issues, follow these steps:
1. Ensure you have the most updated Pacer iOS version from the App Store.
2. Turn off/on your smartphone, launch Pacer, and see if that corrected the issue.
3. In the Me -> Settings menu, deactivate the Pacer/Fitbit connection and re-sync.