Where to enter the registration code?
Please go to:
Home page-->Magnifying glass icon-->enter YOUR CODE

Explore-->Search bar on the top-->enter YOUR CODE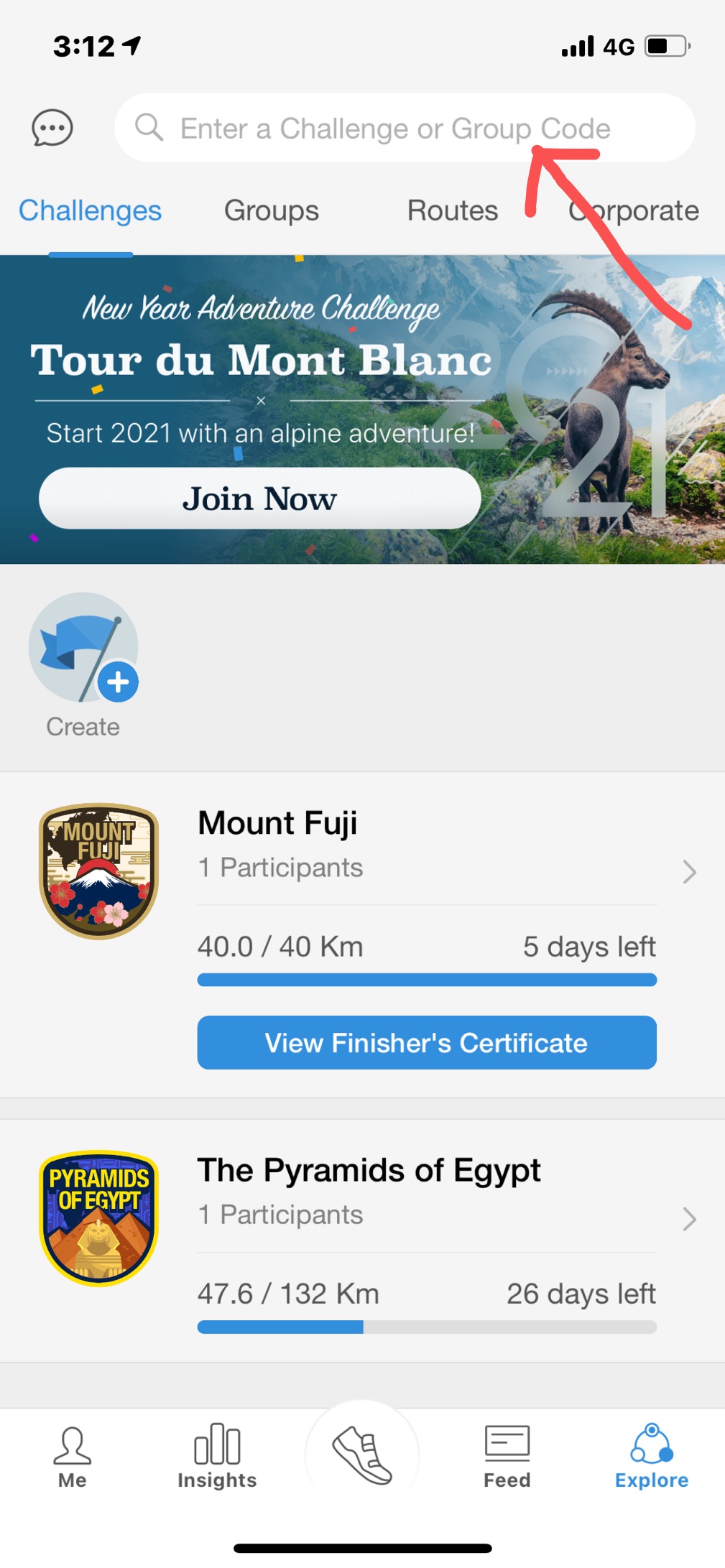 Where can I find certificates and past challenges?
Update Pacer to the latest version.
Tap the "Explore" and scroll down;

Tap "Past Challenges" to view all your challenges ever joined;

Find the challenge you completed before. Let's get in there by tapping the card;

After the detail page is loaded, you'll see a blue button labelled "View Finisher Certificate". Tap it and then you'll see your certificate!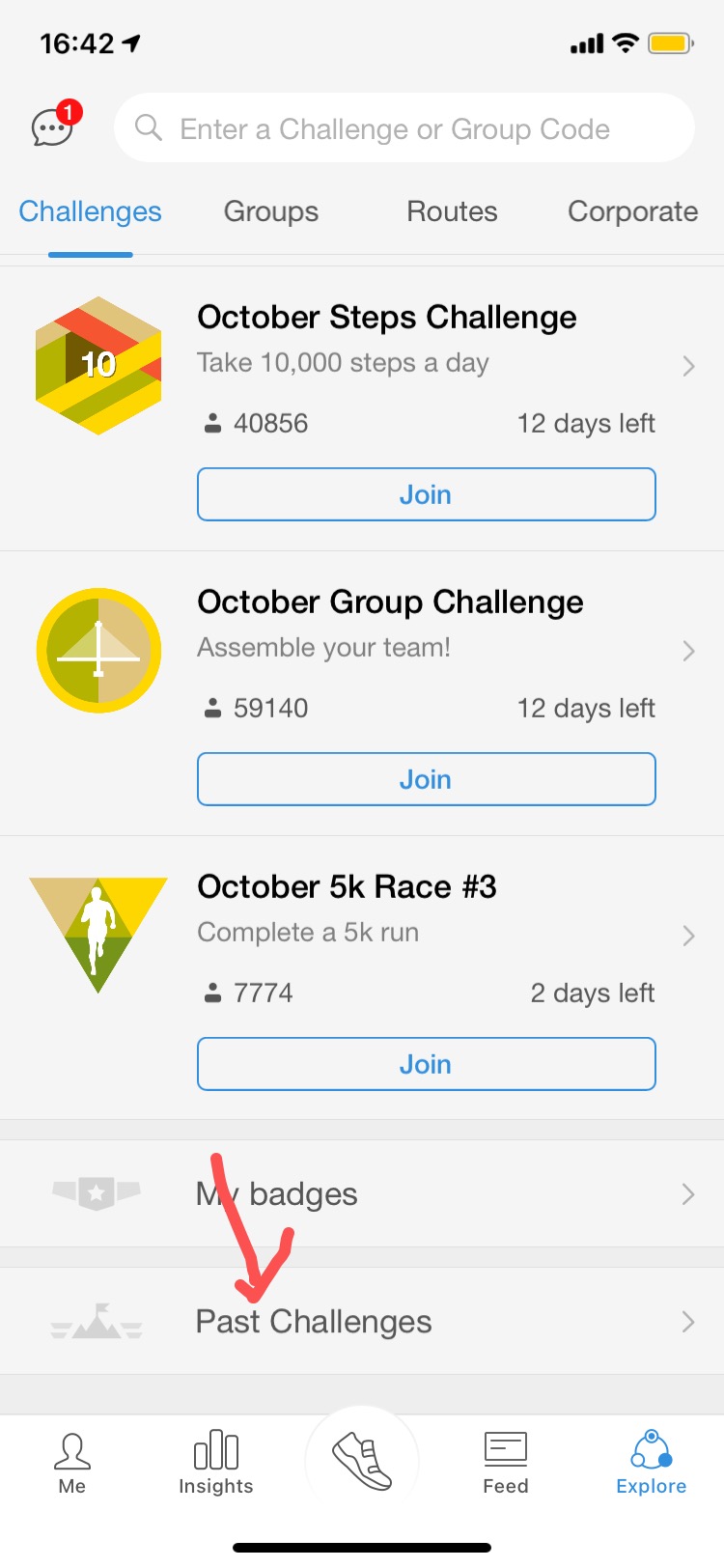 What should I do if I wish to extend days?
Unfortunately, our app is unable to extend the days once you are in the challenge already. We would suggest the following options:
Quit the challenge and rejoin with the same code, you can catch up your previous progress through manual input and start from there;

Try to finish it on time, if it doesn't work out, we can send you another code to try again. (Please send us your order number and your challenge name to Support@mypacer.com)
Can I pause the challenge?
Yes! You will need to update your Pacer app to the latest version.
Please go to your challenge page-->Click "More"-->Pause challenge. Then you will be able to pause the challenge.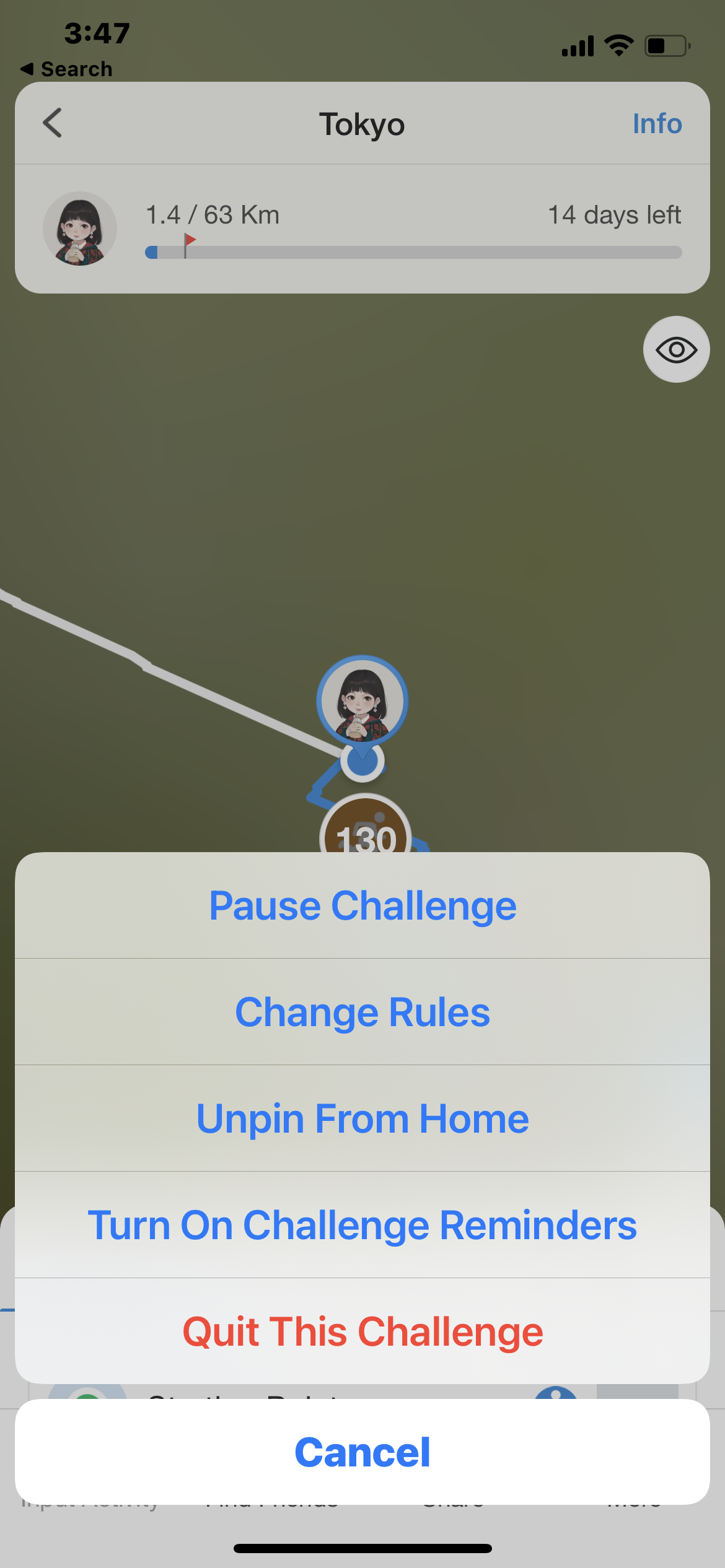 You can resume this challenge when you are ready by clicking More-->Resume challenge.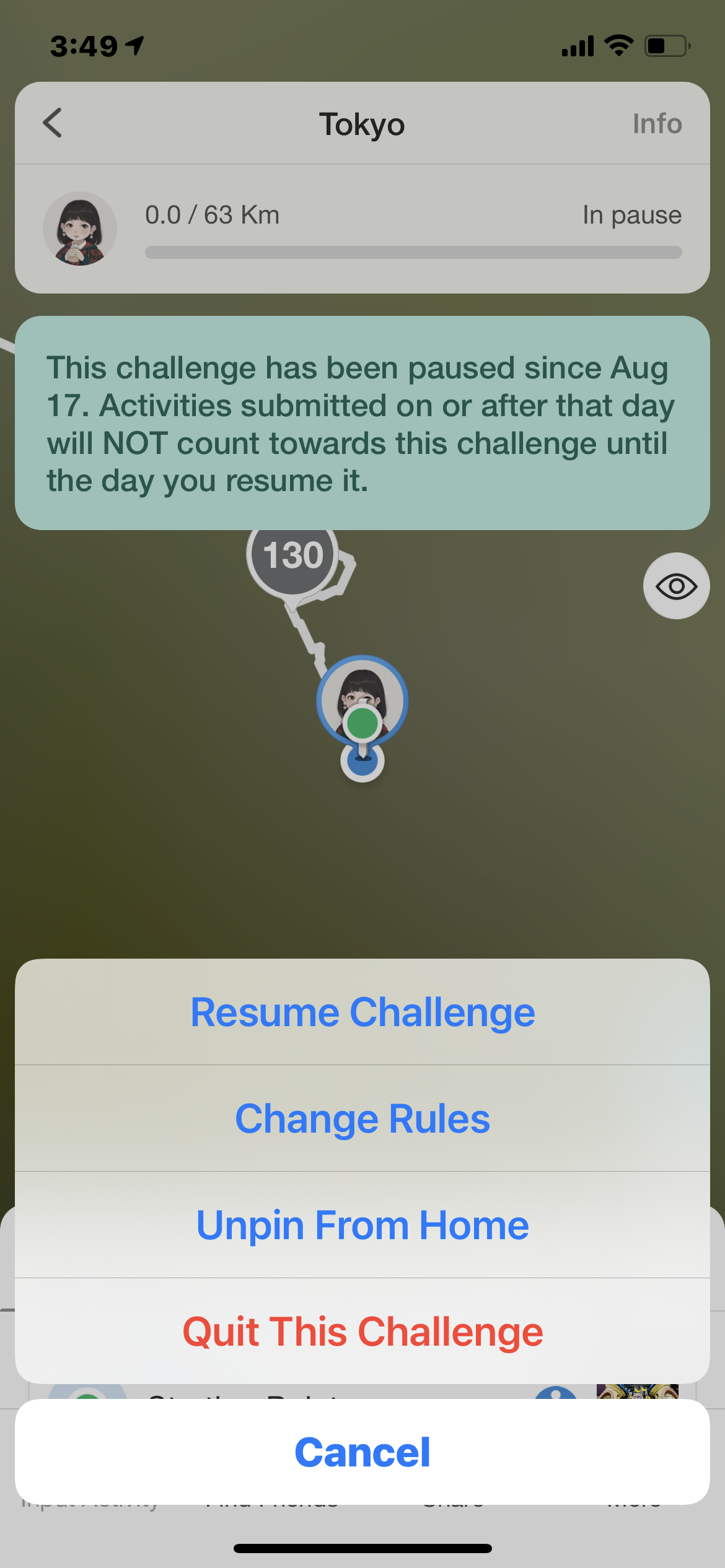 Can I manually input my activities?
Yes! Users can select "all exercise types (include manual input)" in the app to enter distance tracked by any third-party devices or distances completed through cycling/ kayaking, etc. We advise all users to enable this when creating a challenge. If issues with missing distances arise, you can add back in the data that was not counted to challenge progress.
To manually input distance:
At the home screen:
Click on the "shoe" button in the app

Scroll down to "Log My Health Data"(iOS)/ "Do More" (Android)

Click Log Activity and record your distance. This should be updated to your challenge progress!
At the challenge map page:
Click on the "+" button on your challenge page;

Select activity type and record your distance