You can edit your own profile in a P4T Org you joined so your colleagues know who you are.
1. Launch the Pacer app, tap Explore and then tap Corporate under the search bar to the right margin. Then tap View Details to go to your P4T Org detail page.
2. Tap the "three-dot" Extra Options button in the top right corner, then tap My Info.
3. Tap Edit Profile to edit your name to be displayed in your Org Challenge Leaderboard and Data Center.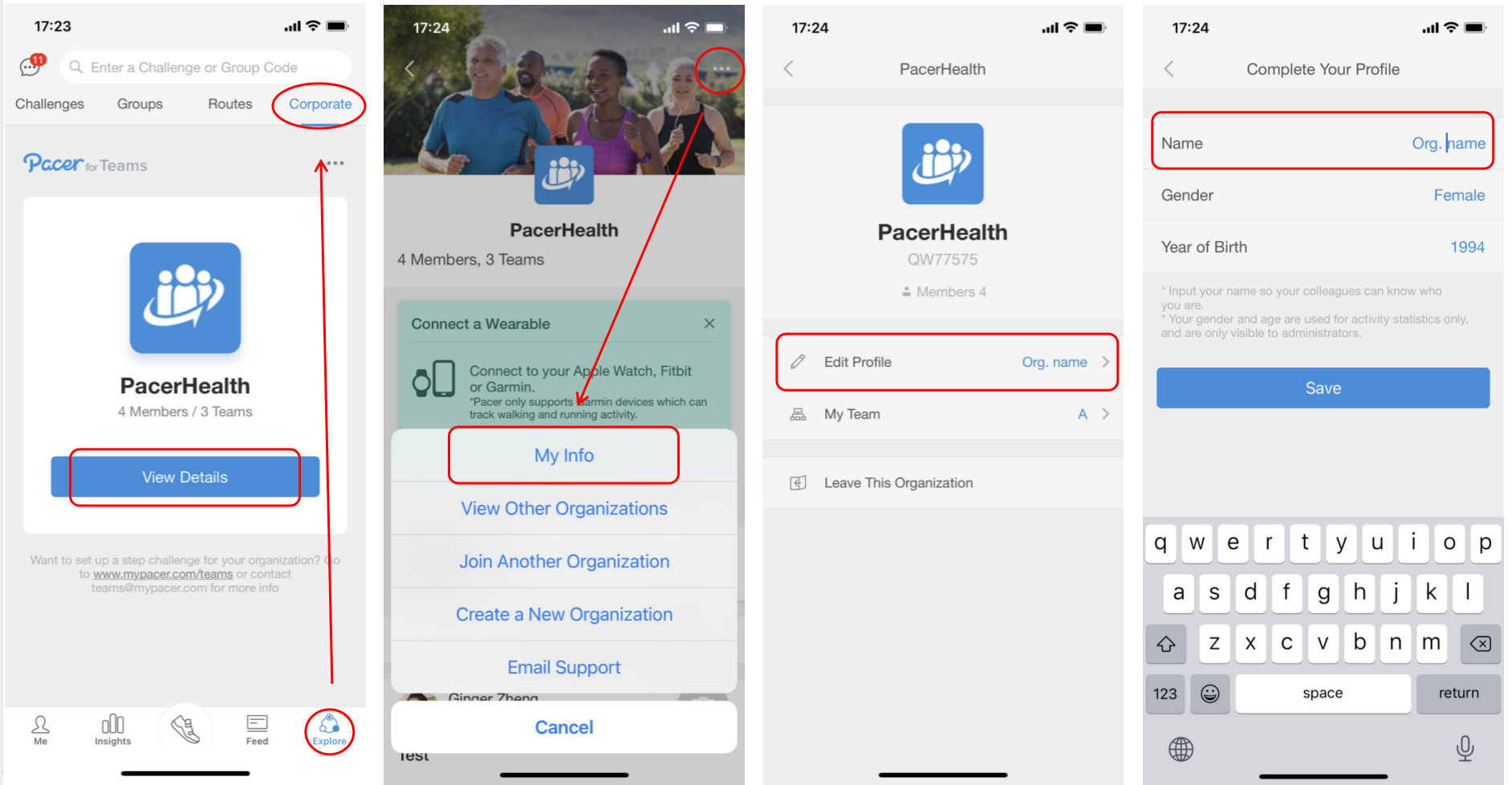 Please note this change is only valid in this specific P4T Org - your personal Pacer profile will remain the same.
To edit your Pacer account's profile, go to the Me page (bottom left corner of the Pacer app), and tap your user name to edit your Pacer profile.