Fitbit data syncing issues might be caused by different reasons. Please check the following troubleshooting steps and see if the problem gets resolved.
If you've never managed to sync your Fitbit data to Pacer since you connected the two, and Pacer data keeps being zero, please follow the steps below to troubleshoot.
1. Make sure you've synced your Fitbit device to the Fitbit app.
Pacer reads your Fitbit data from the Fitbit server. While your Fitbit device data will only be synced to the Fitbit server through the Fitbit app. Fitbit app here plays a role as an agency to gather your device data and send it to the Fitbit server so it'll show up in your Fitbit account. Therefore, please make sure that you've synced your Fitbit device to the Fitbit app, and that the Fitbit app is showing the correct steps/distance values.
2. Please remember to launch the Fitbit app regularly to trigger a data sync to the Fitbit app.
If you do not open the Fitbit app for a long time, it means your Fitbit app cannot send the up-to-date data to the Fitbit server, which might cause a delay in the Fitbit server gathering your data, and therefore not sending any updated data to Pacer.
3. Make sure you've connected the correct Fitbit account to Pacer.
If your Fitbit device and app are both showing the correct activity data but it just won't sync to Pacer, it is possible that you actually synced to another Fitbit account rather than the one you are using. To identify if this is the root cause of the data syncing issue, you'll need to check your Fitbit User ID in your Fitbit app and compare it with the one that is shown in Pacer.
Locate your Fitbit User ID
Launch your Fitbit app (make sure you're using the latest Fitbit app version), click your Fitbit avatar in the top left corner, then click your Fitbit display name to view your profile. Then Click "Personal" and go to the next page, your Fitbit User ID is located at the bottom.
For iOS users: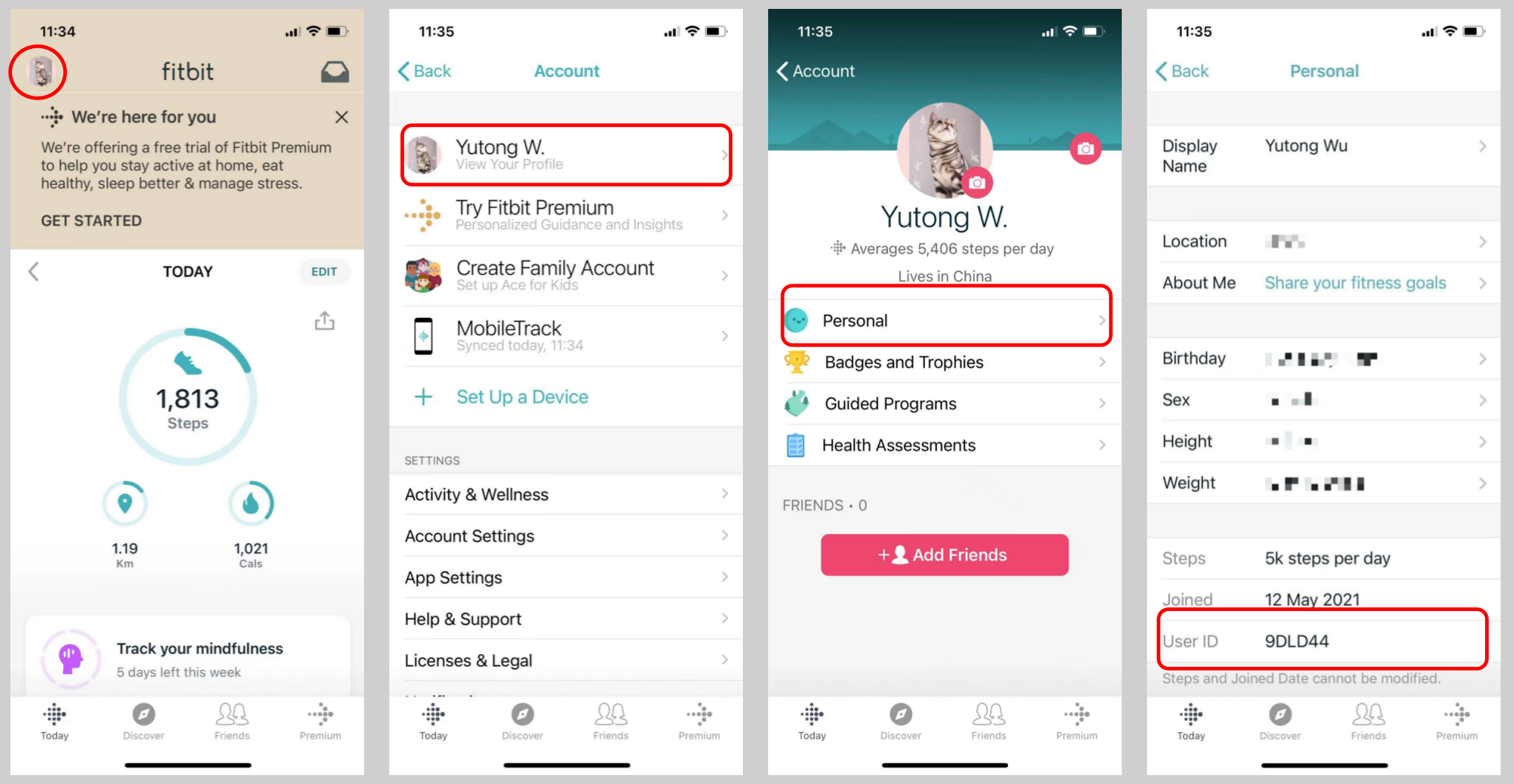 For Android Users: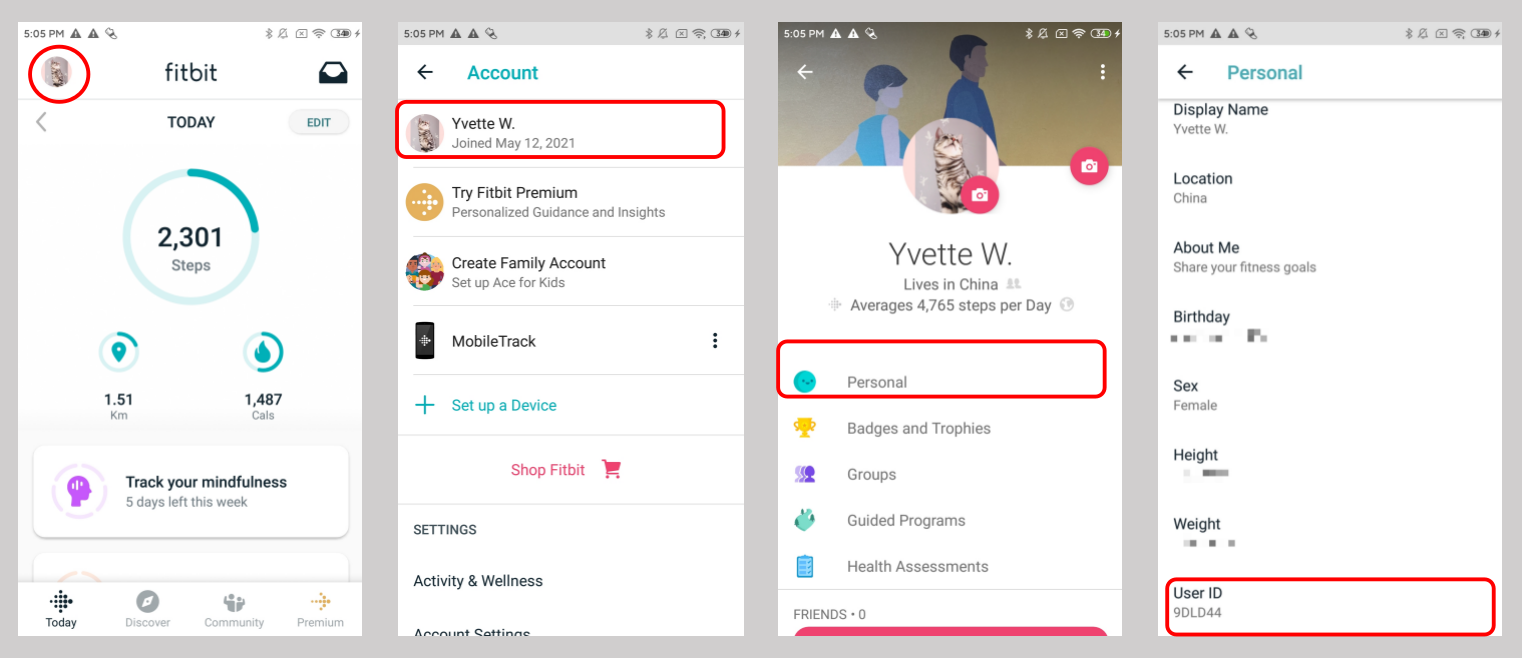 Take a note of your Fitbit User ID, then go back to Pacer.
Click the green Fitbit card on Pacer's home screen and you'll be directed to Fitbit as Data Source page. You can find your connected Fitbit account user ID on this page.

If it is different from the one you saw in your Fitbit app, it means the Fitbit account you connected with Pacer is actually not the one you are using.
If this is the case, check your Fitbit account login information, disconnect the wrong Fitbit account, then reconnect to the correct one.
If neither of the above works, please contact support@mypacer.com to report the issue. We will try our best to help.