Find Your Registration Code(s)
After successful registration payment, you will be directed to a confirmation screen(shown below). Click the blue link to find your registration code(s).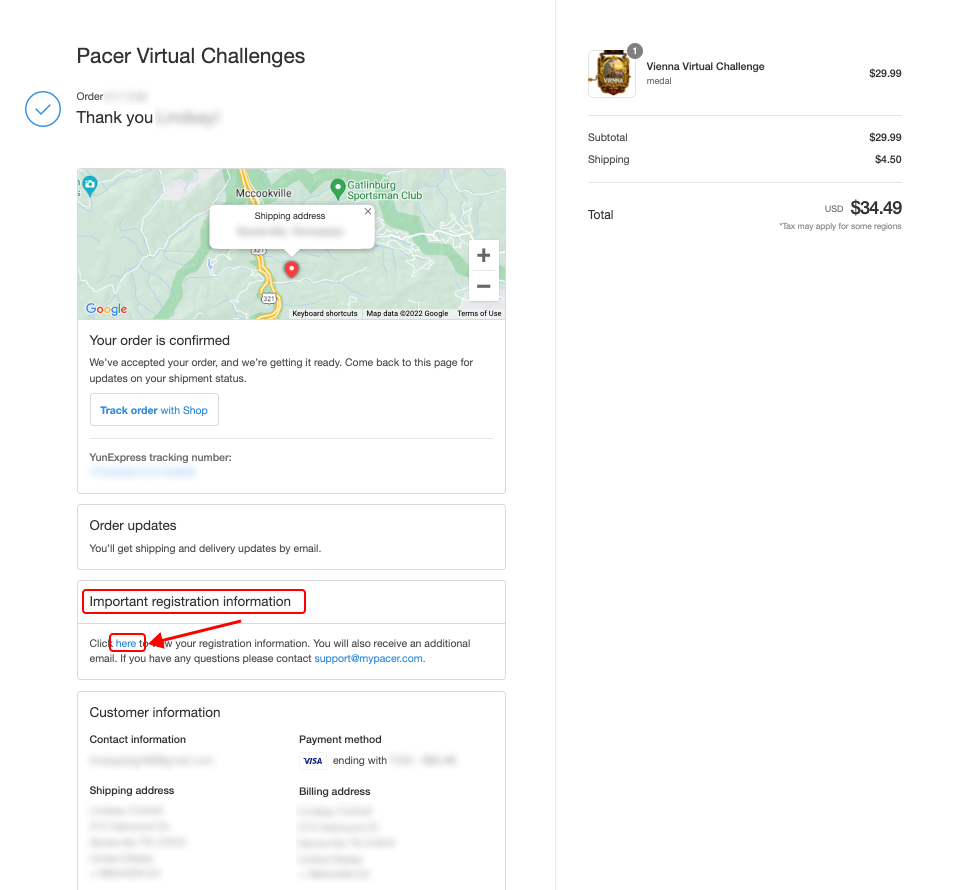 You will also receive an email containing the code(s) and other instructions. If you can't find it in your regular inbox, check the spam folder. Sometimes it's recognized as spam by mistake. The email looks like this: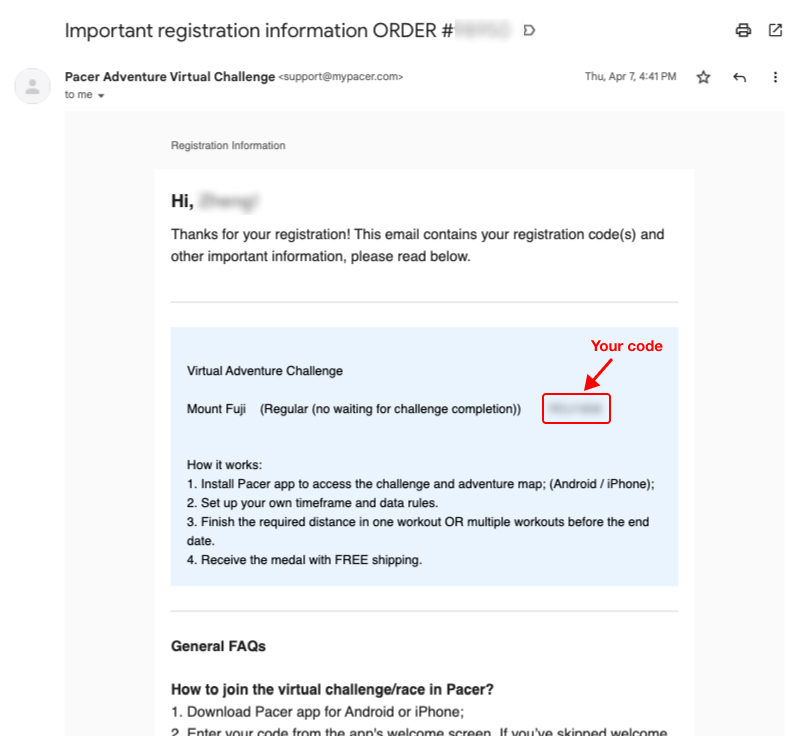 Enter the Registration Code(s) in the Pacer App
Make sure you have installed the Pacer app on your phone. For Android / For iPhone
If you open the Pacer app for the first time, you will see a blue welcome screen. Tap the second button that says "Enter Challenge Code", then input your registration code to join the challenge/race. You will need to create a Pacer account or log in to proceed.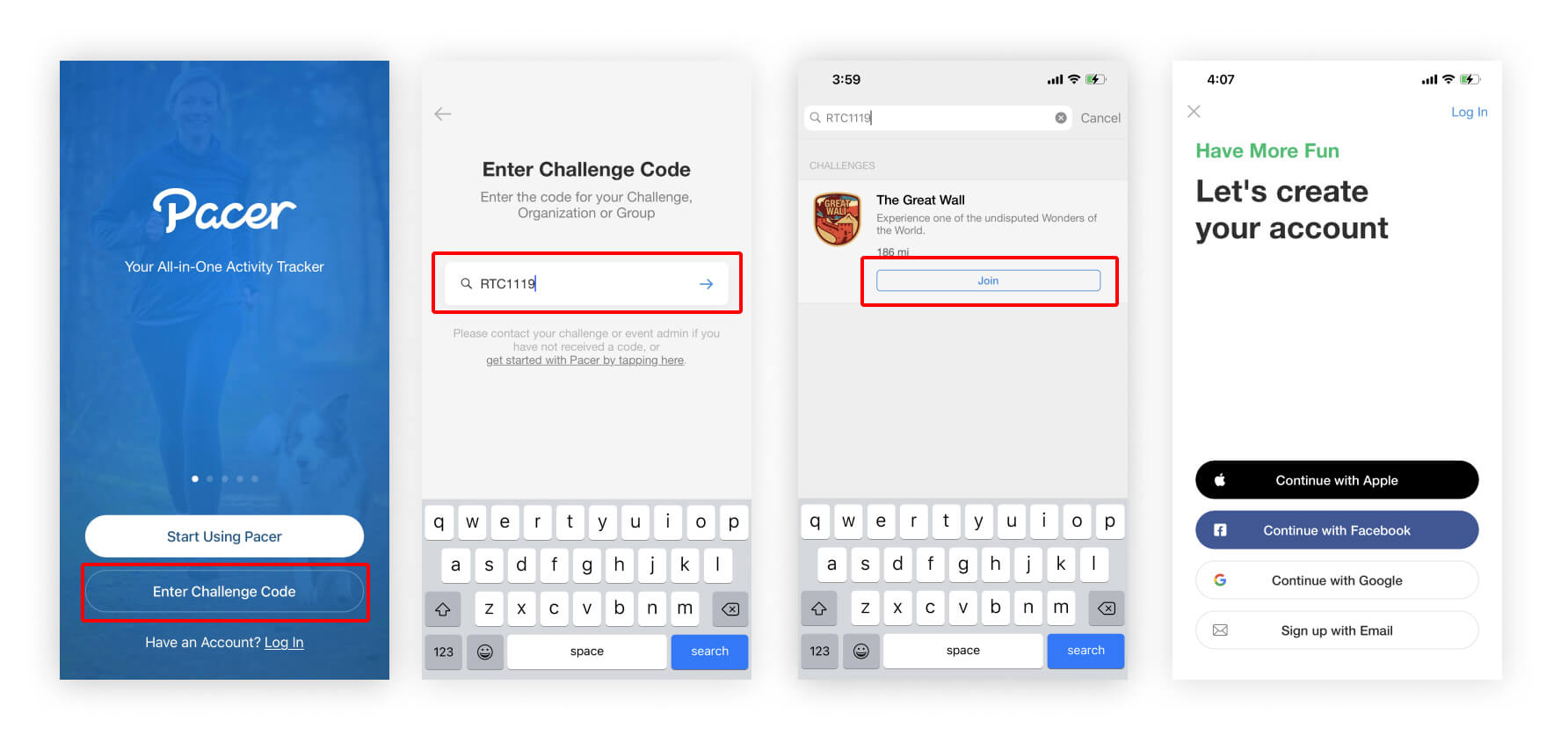 If you already have used the Pacer app for some time, just tap the search icon (magnifier) to input your registration code and join the challenge/race.