When you receive your medal depends on two factors.
When will the medals be shipped?
The timing we ship the medals depends on the shipping preference you selected at checkout, as shown below.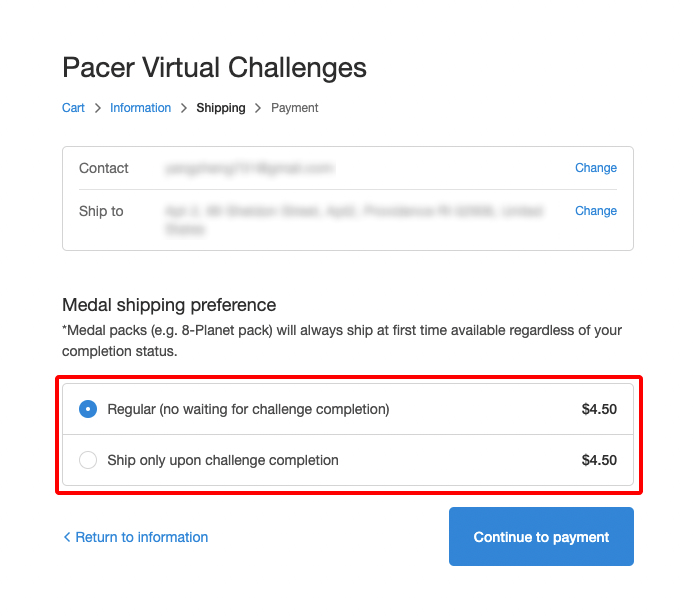 -If you kept the default setting "Regular (no waiting for completion)", then we will ship the medals at the first available time regardless of your completion status. Usually, you will receive a tracking email within 3 business days after registration. (New release may take slightly longer due to high order volume.)

-If you selected "Ship only upon completion", then we will only ship the medals after you complete the challenge/race. You can expect to receive a tracking email within 3 business days after completion. Keep in mind that if you select "Ship medal only upon completion", but failed to complete the required distance within the timeframe, the medals won't be shipped. If you need help, please contact support@mypacer.com.

*Due to operational reasons, for all medal packs, such as the 8 Planet Pack or the Wild Animal Pack, will be shipped in the Regular way regardless of the preference choice.
How long does shipping take?
Once shipped, it usually takes 7-20 business days to deliver depending on your location.
It may take longer for some countries and regions. We will reach out to the customers when extreme situations come up.