Tracking email are sent to you when the medal leaves our facility and embark on the journey. Usually, you will receive it within 3 business days after registration or challenge/race completion. You may not receive the tracking email for the following reasons:
1. You haven't completed the challenge/race yet
If you've selected "Ship only upon completion" at checkout, we won't ship your medal until you complete the challenge/race. Please complete the challenge/race or contact us to update your preference.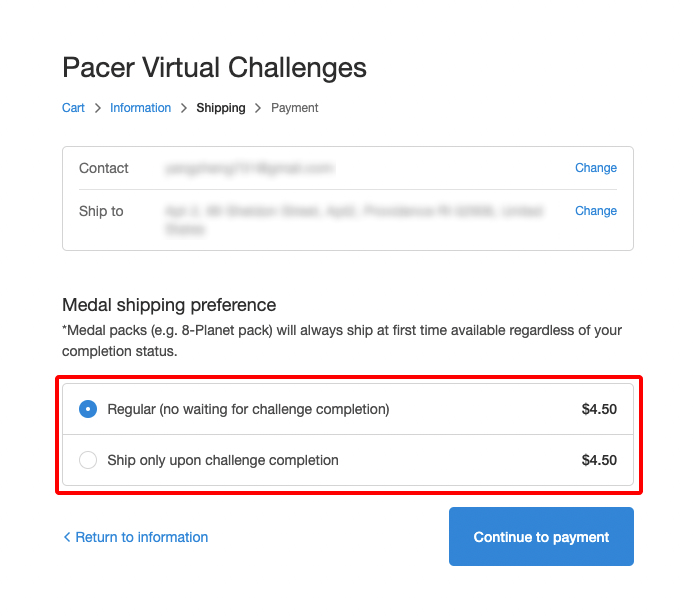 2. Peak order volumes
When a new medal is released, or during occasional sales, it may take longer to process shipping due to the temporarily high order volume. We will notify affected customers via email if there will be a significant delay.
3. Incomplete or inaccurate shipping information
Incomplete or inaccurate information can prevent us from shipping and dispatching the medals. When we spot issues like this, we will actively reach out to the customers and ask for certain information. Please check your inbox for a email from us (it might be in the spam inbox) and reply to us.
Orders from Brazil, Chile, South Africa and South Korea require additional personal information for customs clearance. If you are from these countries, and you haven't received the tracking email for a long time, please check your email inbox or contact us the first time available.