Pacer offers 2 types of virtual events, and they works differently in many ways. To avoid confusion, it's recommended that you find out which category of virtual event are you doing.
Virtual Challenges
Adventure Challenges - such as Rome, Paris, Caribbean, Mount Fuji, Jordan Trail, etc;
Fairy Tale 100K Virtual Challenges
The Sun 100K Virtual Challenge
Virtual Races
Solar System Series (excluding the Sun 100K)
Wild Animals Series (also known as Race for Wildlife)
Ocean Animals Series
Zodiac Series
Happy Easter Virtual Race
The table below lists differences between Virtual Challenges and Virtual Races. Read further for more details.
Virtual Map
Completion
Acceptance
Timeframe

Adventure Challenges

Featured

Accumulate distance

Customizable

Customizable

Fairy Tale Series

Not featured

Accumulate distance

Customizable

Customizable

The Sun 100K

Not featured

Accumulate distance

Customizable

Customizable

Solar System Series

Not featured

Must finish in one go





Accepts all exercise types including manual submission

Choose a certain month to finish

Wild Animal Series

Ocean Animal Series

Zodiac Series
Happy Easter Virtual Race
Virtual Map in the Pacer App
A big difference between Virtual Challenge and a Virtual Race is the virtual map.
Most Virtual Challenges (except for the Fairy Tale Series and the Sun 100K) are featured with a virtual map. Every time you submit a valid result, you'll see yourself moving along the path on the map of whatever location you've chosen. When you reach certain checkpoints, you will also unlock rich contents such as digital postcards, 360° views and fun facts about that area.
Virtual Races don't have a virtual map to explore.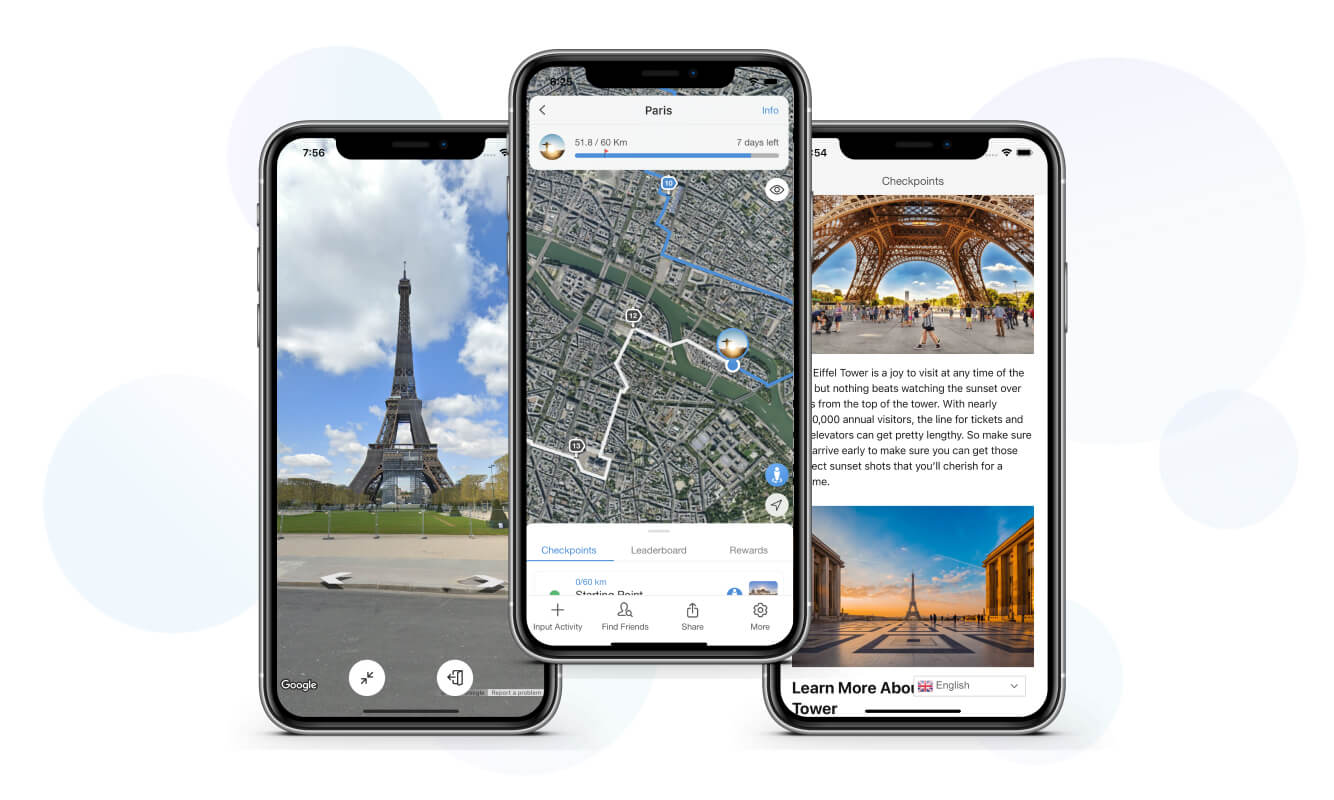 Ways of Completion
Virtual Challenges are completed by accumulating distances to reach the goal within your chosen timeframe, whereas Virtual Races must be completed in one go.
If you are experiencing a problem that your progress is not updating, please refer to this article.
Acceptance Rule
It's important to make sure your exercise is accepted by the rule.
For Virtual Challenges, the acceptance rules can be customized when you enter the challenge. It's up to you whether the challenge accepts manual submission or the accumulative distances tracked by the Pacer pedometer.
Virtual Races, on the other hand, don't pick types. All distance-based exercises, such as walk, run, hike, cycling, wheelchair, manual submission, etc, will be accepted. But it's important to keep this in mind: Virtual Races must be completed in one go.
Timeframe Setup
Virtual Challenges usually require long term effort and have a long distance goal. They can be hundreds or even thousands of miles long. Each Virtual Challenge has a recommended duration. But you can customize your timeframe to match your pace when you entered the challenge.
Virtual Races are mostly short ones (3-21 km) and needs to be done in one shot, thus it asks the participants to choose a certain month to complete it.