You can manually submit a result in many places in the Pacer app.
Home Screen - scroll down and tap the round button that says "Activity".
Virtual Race - Tap the button in the bottom right corner.
Virtual Challenge - Tap the button in the bottom left corner.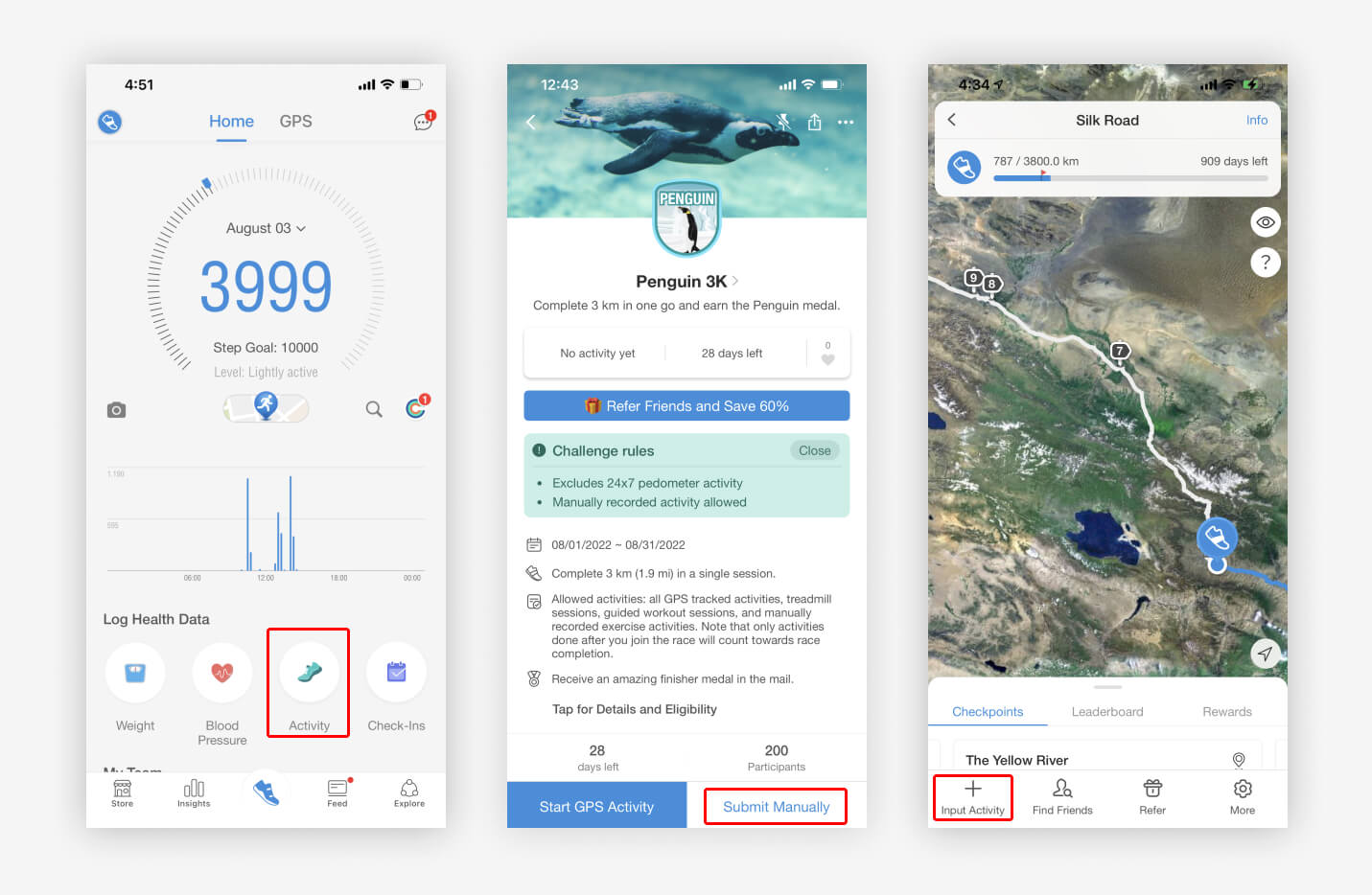 Choose an exercise type, then you will see a screen where you can input detailed information about the submission. Pay special attention to Data and Distance:
Date: Make sure it's within the challenge timeframe. If it's earlier than when you joined, this input won't be counted.
Distance: Remember all virtual Challenges and Races are distance-based. Don't leave the distance empty. If you only enter "duration", or "steps", there won't be any distance to be counted towards your progress.
Proof of completion: It's recommended that you upload a photo of proof when you submit a manual input. Manual submission without one may be subject to rejection.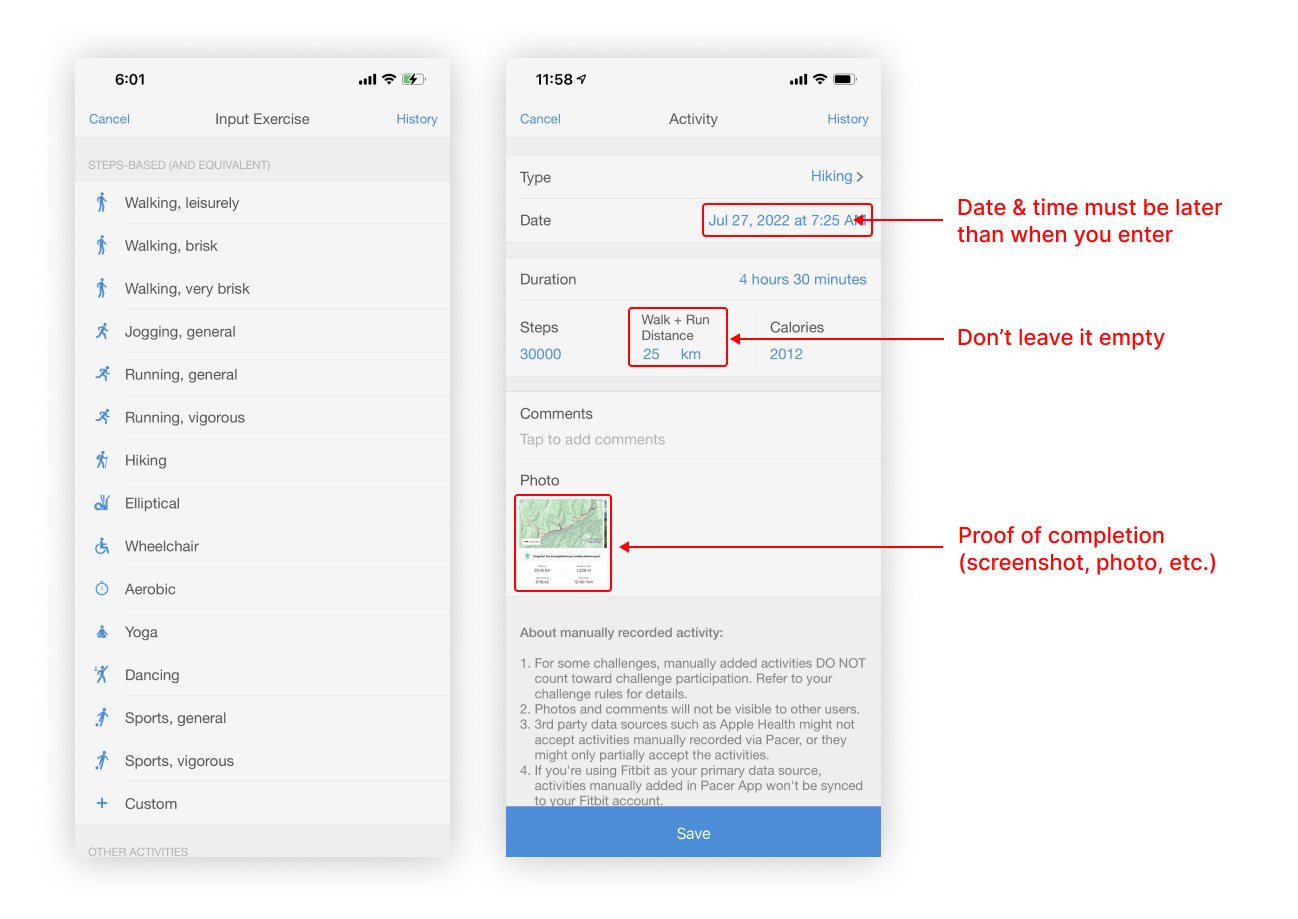 After everything is checked, tap the "Save" button at the bottom to submit this manual activity. It can take some time for the distance to get registered to your progress.